Does your Salon have a Social Clique?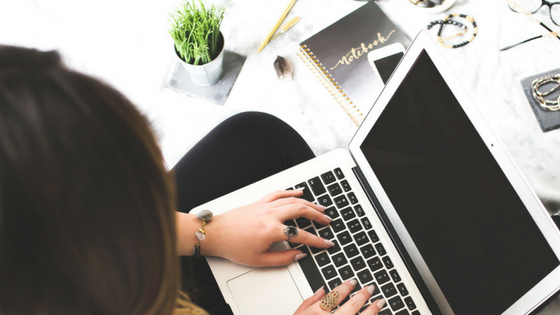 How To Build A Click-Worthy Brand For Your Salon Social Media
We live in a digital age, and having a strong online presence for your salon is increasingly vital for growth and success.
This week over on the podcast we chatted with Stacey from The Social Clique about building an enviable online following which will translate into those all important clients too.
Stacey started her career working as a journalist for top media outlets and glossy magazines until she was made redundant from her dream job – forcing her to reassess her career path.
She moved from print to digital and now works with small business like salon owners to help them get seen and heard in a busy online space through social media content creation (awesome social media posts for example).
We had a great chat and both agreed that the first rule though is to ensure you Identify your Ideal Client.
Identify Your Ideal Client
The first step in any successful client attraction campaign, should be to identify your perfect client.
Take a look at who your clients are already and consider if those are the clients you want in your business going forward. Tomorrow does not have to look like today.  
Get really clear on who you want to attract into your business. Maybe it changes for each marketing campaign, if you have more than one ideal client. Once you unlock and clarify this, it's like finding the key to a treasure chest of information for you business!
If you don't know who you're talking to, you are talking to nobody - as Seth Godden says, 'everyone is not your customer!'
3 Tips to make your Salon Click-Worthy
Getting started - Choose one or two platforms that you're really good at or area where your ideal clients are and stick to it! Take the time to post at least once a day, and learn as much as you can about how it can work for you and your business.
You'll learn so much about the audience (which are just people who could be your clients) on that platform so that 3 months down the line you'll have gained a lot of insight from the audience you've already built. There's no point having a presence on every social media network if you're doing them all poorly. Focus on one at a time for 90 days and really get consistent to build up your business online before you focus on the next. This will help you maintain a strong, clear, consistent presence and really build your brand awareness.

With the constant need to create content (things to post and share), it's all too easy for it to feel like another overwhelming task to add to the day. Batching your content can really help save time. Block out a time each week or once a month in your calendar and use a scheduling tool like Buffer (or just facebook scheduling tool) or PlannThat to manage your time and get a consistent, focused strategy.  Remember it takes time to get the creative juices flowing - but when you do it well it will be so worthwhile!
Email is a direct communication line to your clients, it's an easy way to stay 'top of mind' which increases client retention. It's often underutilised by salon owners. Here are a few tips to keep in mind:
Send an email reminder (or text message) to those clients who don't have a future appointment already booked.  Send it at the 7 week mark  and again at 12 weeks to entice customers back. A simple 'carrot' at the 12  week mark may invite a few of those less regular clients back into your empty gaps.
A monthly email news broadcast helps with clients regularity. Use these three topic points in each new-broadcast to help stay of interest to your clients thus ensuring they continue to read your emails.

A heart warming story about your team and what they are up to. Keep it personal and professional. People follow brands but they do business with people!

A promotion or product feature. Help them come more often, look better between visits. The more value adding information you can share the better.

Show you're the leader in your area of expertise by talking about what's in fashion. Whether that is the trends about skin care, styling trends or trends in sustainability.. Whatever your business stands for that you know your clients care about too… talk about it! Show you are in the know!
To make this as painless as possible sync your email provider, like Mailchimp to your salon software . Ensure you keep your clients records up to date so that following up becomes easy.
No Salon Mess - Start a blog
It's a given that your potential new clients will stalk you online before they decide if they want to pay your salon a visit and trust you with their hair and beauty needs.
If you're doing great social media content and awesome marketing campaigns then imagine all that work, only to drive them to your website… and it fails you and your brand. Just like a messy salon that looks neglected.
Your website needs to look fresh, let them know exactly what to expect when they walk through the door. Does it allow your ideal client to imagine herself in your salon as a client? Does it do the job of actually attracting new clients and encouraging them to book an appointment with you - otherwise, what's the point?
Give your salon website a quick audit with the 'Client-attracting Website Checklist'  Download for free, print & easily do your own website audit. See how your salon website measures up.
Not only does Google like fresh new content on your website, so do your new and existing clients.
Create and share the story of your brand, and position yourself as an expert in your field. Adding something new at least once a month will help raise your profile, attract new clients and keep current clients coming back for more. Plus, you can share it in your email broadcast and on social media as a way to expand your reach even further.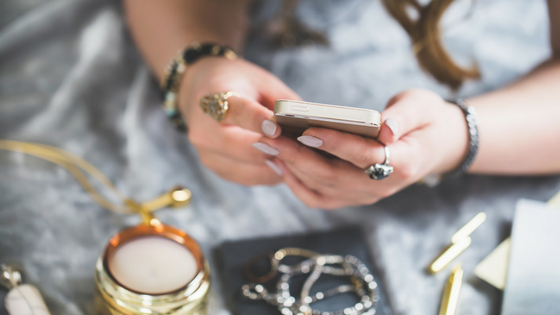 If you're looking for deep dive learning on all things around new clients attraction using Social Media strategies be sure to check out our online course - Turn Like Into real bookings 
Useful Tools