Posts by Larissa Macleman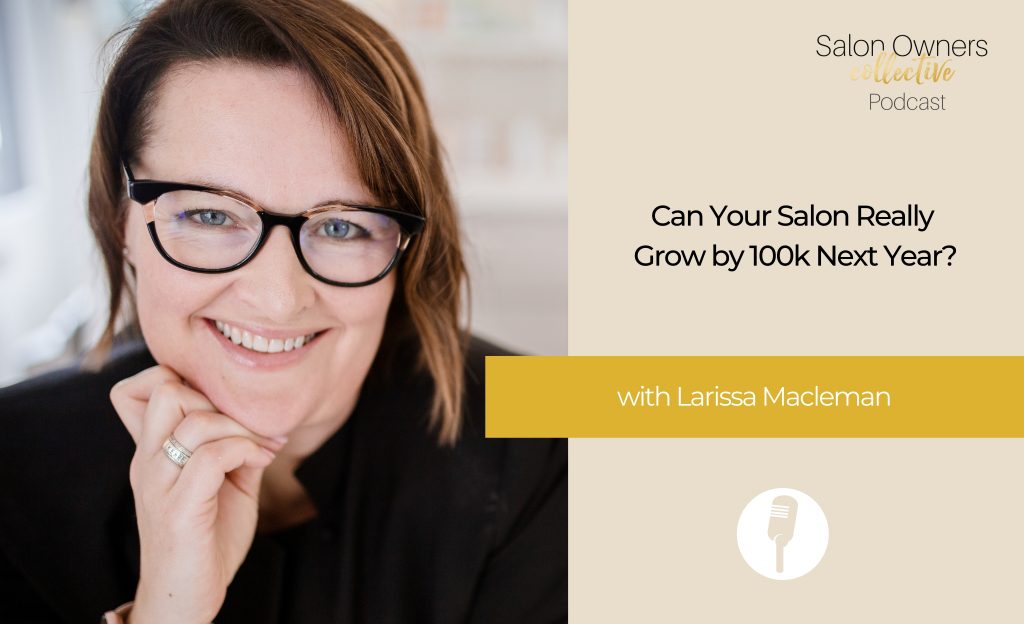 There are only 4 things you need to focus on right now, to grow your Salon by $100k a YEAR. I'm going to share with you what those 4 strategies are, so you can implement them within your Salon and grow your business income by $100k in the next year. 
So if you are interested in hearing about the strategies I teach these Salon Owners inside Salon Mastery, then keep listening….