Create Months of Content in an Hour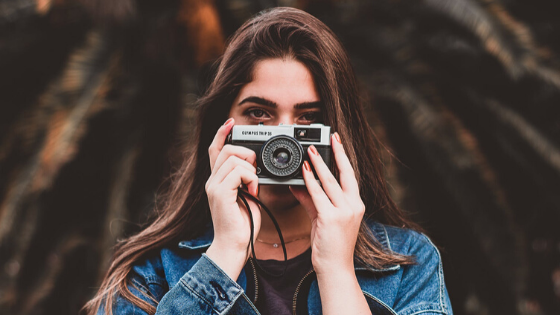 "I know I need to do Social Media... but I just don't have time!"
This is one of the most common challenges faced by the Salon Owners that I work with. So often, Salon Owners ask me how to make the time for Social Media, and that it feels so daunting to post regularly!
Luckily, this doesn't have to be the case. I have put together some actionable tips and tricks so that coming up with content for Social Media can be simple, and not take up too much time at all.
The answer is simple: batch, batch, batch!
Create Several Months of Content in an Hour
Batching content for your Social Media is an efficient and time-saving way to make sure you're posting regularly, without having to sit down every day and think of what to post.
It's about time we started prioritising Social Media... it's pretty much taking over the world! So we need to start taking it seriously. Dedicating an allocated amount of time to planning and batching all content for your Socials is the best way to have a stress-free, content-full approach to posting. Instead of squeezing the task of Social Media between all of your other tasks, it is important to make time to do this one thing at a time— free of distractions.
And batching content is easier than you think. An hour's worth of dedicated time to batching content can leave you with months and months' worth of Social Media Content! It's all about utilising crucial opportunities you have to create content. Opportunities like a great hair transformation, a beautiful colour, an interesting style, and even industry events can provide you with great, batch-able content!
One Way to Produce Great Content
Hosting and attending Salon events is a great way to produce lots of great, usable content whilst also educating yourself, and your team on the Industry.
Recently, on the Salon Owners Collective Podcast, I sat down with Kate Reid, the Global Colour Director for Kevin Murphy's Colour Me range. Kate is passionate about education and events within the Salon Industry and had some really interesting insights to share about why you should be, too.
Whether you are hosting an event that is open to the public, to launch your new Colour Range, or it is a Salon-only Training event, taking photos and videos that take people behind the scenes is an amazing way to create content for your Social Media... without the effort of sitting down to record a video, with a camera set up and lighting!
So much goes on inside our Salons and our Industry that clients would love to know about, we just have to let them in! I have compiled a list of the 3 types of content that you can easily produce and batch for the coming months.
Casual How-To Videos
Videos that give clients some insider tips and tricks are a great way to not only appear more personable but also provide some 'free' value for your current and potential clients. Giving your expert knowledge lets people online know that you are an expert and that you have the knowledge and experience to give their hair the treatment they're looking for.
Hosting Salon events is a fantastic way to produce these kinds of videos in particular. From one event, you could have an amazing look that you're super proud of. You can then make a video, with this look, where you show clients how to achieve the beach waves or the long-lasting colour from the look that you know they're looking for.
Breaking down the multiple steps involved in creating a look can result in multiple videos' worth of content. These are the things that we, as stylists, take for granted... but that clients would love to know.
When we wash hair, we can tell them what products we're using, how to protect hair from heat, or how to keep the longevity and maintain their colour at home. These insider tips are so valuable to our clients and we don't even know it! If we really stopped and thought through each of the steps we take on a client's hair to achieve that perfect look, we could instantly create better content.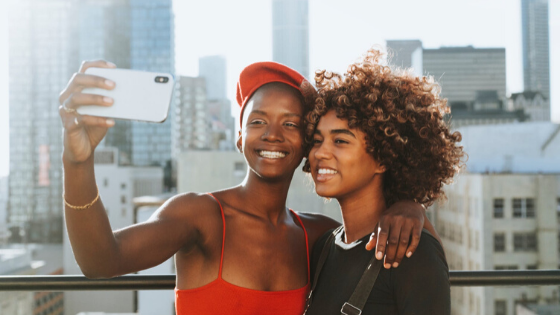 Before & After Photos
Transformation photos are nothing new for the Salon Industry, I know. But I think there is a way to get these photos right... an opportunity that a lot of Salons are missing.
Whether it's a singular 'after' photo, or a before & after photo, so many Salon's Social feeds are becoming more and more filled with the backs of people's heads. I often talk about creating scroll-stopping content... and let me tell you: backs of heads are not scroll-stopping. Whilst those pictures are great to show your skills, they just don't cut it anymore when everyone's doing the same thing!⠀
You need to post content that will stop people from scrolling past. A great way to do this is to post photos of happy, smiling faces, where their eyes are looking into the camera. Before and after photos can easily include someone's smiling face, and the content will automatically become more appealing and personable... scroll stopping!
And you don't need expensive cameras to create these great images. You can create great lighting with a $100 ring light, or even better, beautiful natural lighting!
When you take a photo of a client and post it, they feel special, they share with their friends, and your work becomes more exposed. It's a win-win!
All you need is 5 minutes at the end of an appointment to get that quick photo.
A glimpse inside the Salon
I do believe that in all of our Marketing, we should be thinking about our clients—our ideal client— and making it about them, not us.
But that doesn't mean that we can't allow people to get to know us and give them a glimpse inside the Salon. Just make sure you're thinking about what your ideal client would want to see!
Most people love being able to see inside your business, getting to know the people and the personalities behind the chair. Instead of posting photos of your beautifully tidy, but empty Salon... post a real photo of the hustle and bustle that goes on inside your Salon every day!
It's just like a restaurant. If there is an empty restaurant on one side, and then a busy, buzzing restaurant next door, which one are you most likely to walk in to?
Posting photos of your buzzing Salon is not only more appealing to potential clients, but it's also social proof that others love your Salon, so they should too.
Or even better, go live on your Instagram Story and walk around the Salon asking stylists questions, showing how the magic happens! These can then even be re-used later for an actual post.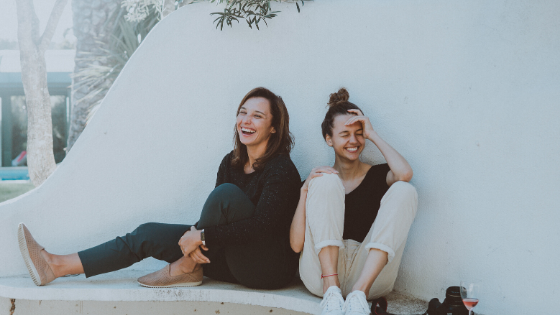 All in all, posting on Social Media doesn't have to feel stressful or scary. It can be easy if you make it that way! Just make sure you allow yourself time to dedicate to batching that content so that the task doesn't loom over you. Schedule your posts ahead of time, and remember these 3 types of content that your clients want to see!
If you're looking for more help with Social Media Marketing, the Salon Marketing Collective helps Salon and Spa Owners, like yourself, every day with growing engagement, and gaining a following online. Through the use of our product SalonBot, we help Salons turn 'likes' into real life bookings, and create a steady flow of new clients coming through the door.
Chat with us
We are always hanging out in our free Facebook Group: The Salon Owners Collective Group. I'll see you there!