How to Make Social Media 10 Times Faster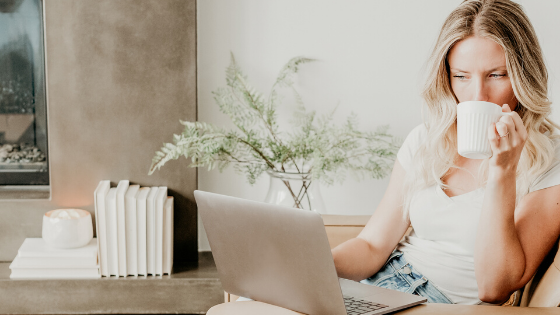 Social Media: it's just another thing on your long, long list of things to do, right?
It's so busy and fast-paced on social pages, but there's absolutely nothing fast about the time it takes you, as a business owner, to actually market on Social Media. 
...Or is there?
Don't get me wrong, I know how you feel. It's like there are so many things that you know you should be doing when it comes to marketing your business online, but no time to actually do those things… or even think about doing them!
For something which is meant to be "insta-ntaneous"... Social Media can feel anything but that. 
I've seen this struggle faced by so many Salon Owners, that I've decided it's time to offer up some hard & fast solutions once and for all, so you never have to feel stuck again, and so that Social Media can stop taking over more of your life than it needs to…
Here's how to make Social Media 10 times faster.
My Secret
The answer is actually pretty simple. 1 word: repurpose.
'Repurposing' just means that you are using your already-existing social posts that you've worked so hard on, and reusing or recycling them to create more great posts, without all the effort!
Because why waste something that's so damn good? 
The idea is all about making less work for you, whilst still allowing you to produce a continuous stream of great Salon-marketing content for your current, and potential clients online.  
This means less time spent sitting at your laptop or phone and more time spent on other important things, like managing your team or making more sales.
I mean, after all, you probably didn't get into this industry to become a marketer, so time spent doing something that you aren't in love with can often feel like time wasted.
Really, we both know that it isn't time wasted, but why spend way longer on it than you need to? 
And remember: If you are repurposing the right way, then your repurposed Salon-marketing material won't feel repetitive to your audience; instead it should feel fresh and exciting every time. Plus… almost all social content can be repurposed in some way or another, so never overlook an opportunity to repurpose a stellar piece of content. 
Great! Now let's dive into how you can start repurposing your marketing material for your Salon or Spa today.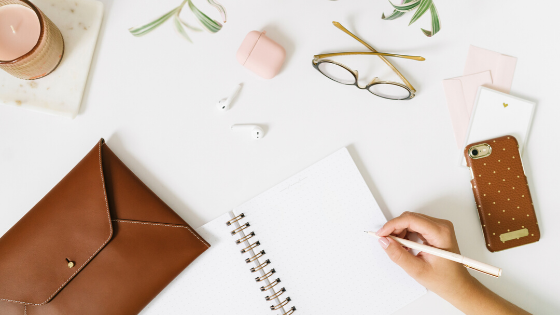 Client Images
Let's begin with something every Salon Owner is probably all-too-familiar with… Client Images. 
Photos of clients who've visited you have become the standard for any Salon or Spa's Social Media. Everyone is doing it… but are they doing it well?
Here at the Salon Owners Collective and SalonBot, I'm sure you've heard us say before that the days where 'back of head' photos actually worked on Socials are now OVER! 
That's because everyone is doing it and at this point, it's become wayyyy over-done. And why be the same as everyone else, anyway?  
So the first basic to cover with Client Images is to ensure you're capturing heaps of smiling faces that people online won't scroll past, and can relate to. 
Then we can get into repurposing. Client images are not a 'one and done'... they can be used time and time again… if you know how. 
Here are a few ideas on all the different ways you can use client images:
Storytelling Post About that Client for Facebook
The first way that you should use your client image, is a post all about that client's experience with you. We call this a 'storytelling' caption, where you tell a story about who that client is, what she came in wanting, what she got, and how happy she was with the result! 
Remember to use 'you' language, not 'we' language (talk directly to followers online and not about yourself). We have a separate blog on storytelling captions that I highly suggest you check out
-> Repost storytelling post to Instagram feed
Storytelling Post About that Stylist for Facebook
Use the same image and content from the above post, but reframe it to tell people a little bit more about the stylist who did this lovely client's hair. 
Remember to do this in a way that is still using 'you' language, just making it about what your salon can do for them, the client. For example: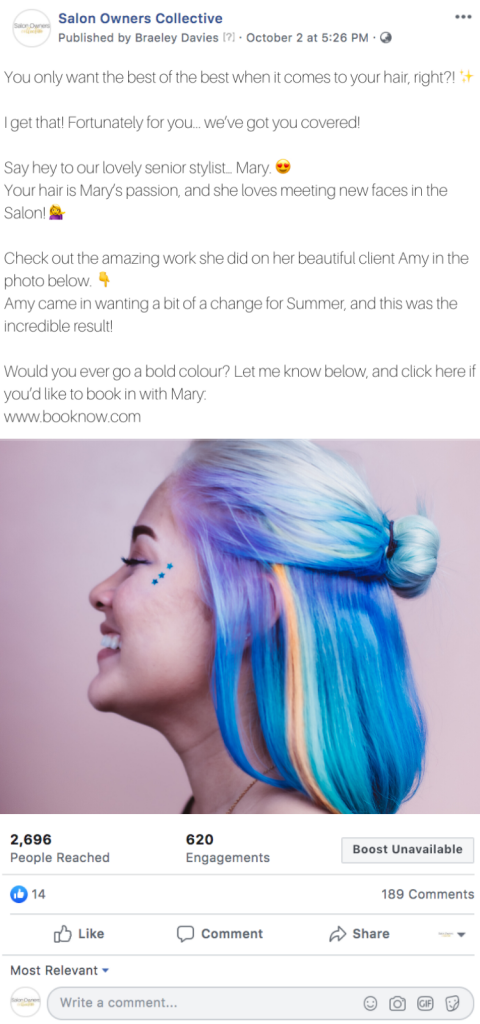 -> Repost storytelling post to Instagram feed
Promotion for Facebook
Another great way to repurpose that same client image is to use it for a promotional post. Note: this is where it's especially important to use a smiling photo of someone's face, rather than the back of their head!
Whether you're promoting a package, a service, vouchers… the list goes on, reuse a relevant client image in this promotion! This is what we do for Salons over at SalonBot… feel free to check us out!
Videos 
I know a lot of Salon and Spa Owners feel nervous when it comes to putting themselves out there and showing their faces on Social Media. The fear of being seen and judged online is real, but you shouldn't let that stop you.
As a business owner, showing up on Social Media needs to be done if you're serious about marketing your business online. After all, humans buy from humans, and since you're the head human of your business, it's important that people know and recognise your face. 
Plus, videos are the future. There is no single better way to form a connection with your followers online than story-telling video content.
And the more you do it, the less nervous you'll feel about it, and you'll reap the rewards! Here are a few ideas when it comes to creating and repurposing video material for your Salon or Spa: 
Tutorial Video for Facebook
Record short tutorial videos of you and your team in Salon showing people how to do various things- styling, up-dos, washing techniques… the whole lot! Even just a video of you or your team talking about some top hair-care tips! 
-> Repost video to Instagram feed and stories
-> Upload the video to a dedicated page on your website
Post Snapshots of Video onto Facebook
Post teaser photos of the video onto Facebook accompanied by an enticing caption, make people feel like they NEED to watch this video. Then give them a link to send them over to your website to watch the full video. Underneath the video on your site should be a button to book in… make it easy to do business with you!
-> Repost snapshots to Instagram feed and stories too
Split Videos into Parts for Facebook
This is one of my top tips when it comes to repurposing video content, and something we do regularly here at the Salon Owners Collective! If your video has multiple parts that are useful on their own (eg. how to round-brush and how to tong, or several different hair-care tips that could be made into a multi-part series), then split up the video and BOOM- you have more Salon-marketing material!
-> Repost to Instagram feed and stories
-> Upload as separate videos on your website, too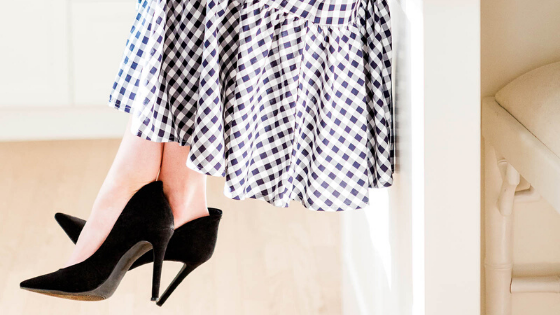 Written Content
When it comes to thinking of what to actually write in Social Media captions, I know a lot of Salon Owners struggle. When your brain is so fogged up with a million other things going on… trying to write an enticing, story-telling caption for your social page can feel like the last thing you want to be doing. 
But there are plenty of ways you can shortcut and avoid this, but somehow also come out of it with double the amount of content.
Here's a hint: blogs! 
Blogs are such an awesome and effective way to provide your audience with another way to get to know, like and trust you and your brand... let them feel even more connected and in the loop with you. It's this feeling that will drive them to become a long-returning client and tell all their friends about you!
There's something super special about writing a blog that you know your audience will love. If you're just starting out, you can even ask your followers online what they'd love to read or know about. That way, you know you're hitting the jackpot.
And don't feel any pressure to be an expertly-crafted wordsmith. If people were looking to read the work of a literary genius, they probably wouldn't be looking for it on a Salon's blog! Just be you… they already probably love you! 
Here are some tips for ways you can shortcut your Social Media posting using blog content. 
A 5 Second Facebook Post
Blogs can be split up into separate parts so easily, to make a whole bunch more awesome Salon-marketing content for your social pages. Separate your blog into paragraphs and BOOM- you have 5 different Facebook posts in 5 seconds! Just split the blog into standalone posts, accompanied by an awesome eye-catching image. 
And ta-da! Numerous new amazing pieces of content. 
-> Don't forget to repost to your Insta feed!
Easy Video Making
Don't let this awesome piece of writing go to waste. Not everyone in your online audience will be a 'reader', but you can't possibly let them miss out on what you've written! So you use the blog as a script for you and your team to make several different short videos.

As I mentioned in the 'Videos' section above, you'll want to make sure you get as many short videos out of the blog as you can. People are much more likely to watch short, sharp interesting videos rather than long ones that drag on a bit… plus more marketing material for you! It's a win-win. 
-> Repost videos to Instagram stories & feed
-> Upload videos to your new website 'videos' section
Create Quote Images for Facebook
Pull out some interesting, eye-catching one-liner quotes from the blog and use them to create 'quote images'. We do these here at the Salon Owners Collective, so I'll attach an image below of what this looks like. 
It might be just the perfect tidbit to spark interest enough to get people to read the full blog, just don't forget to include a LINK to the blog in the post!
-> Repost to Instagram stories & feed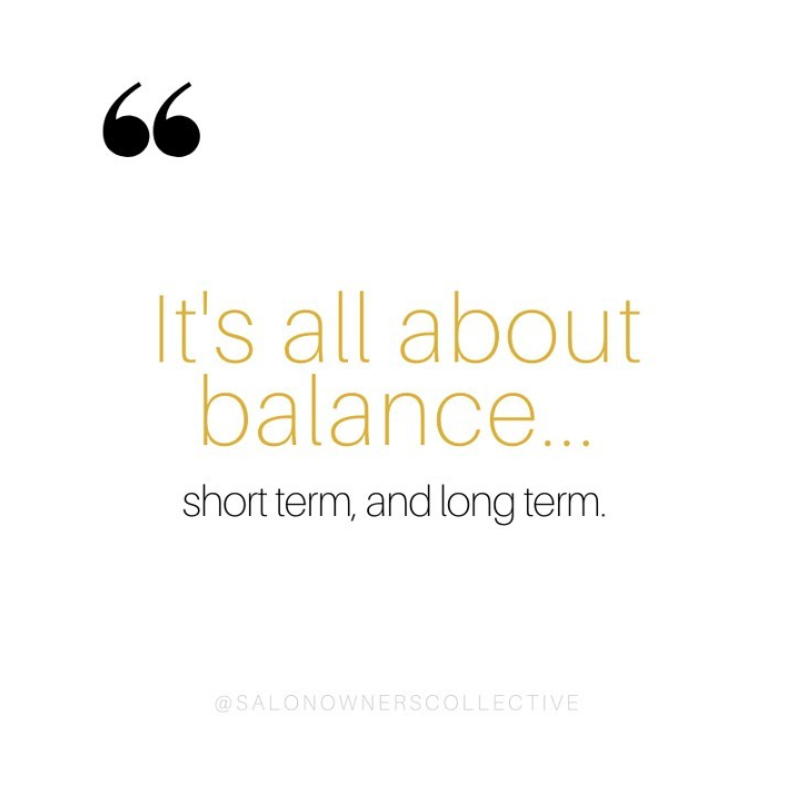 Client Feedback
Do you regularly stalk your Facebook & google reviews? Well… you should! Not only is it great for your business to read both positive and constructive reviews, but it is also an awesome opportunity for more content. That's right, reviews = MARKETING MATERIAL!
I'm talking about positive reviews, BTW. These are the best kind of review to share with the world as they provide social proof that others love your Salon, and give potential new clients an added incentive to visit you. Here's how you can use reviews as Social marketing material...
Review Caption Post with Hair Image for Facebook
Use a positive review in a caption and accompany it with a beautiful hair image that'll provide further proof of how awesome you are! Provide some context in the caption in your own words, and link the review to the image somehow. Don't forget to provide a booking link for those who love what they see!
-> Repost to Instagram feed
Testimonial Page for your Website
Testimonial pages on your www. are great ways to further contribute to that 'social proof'. If a potential client is browsing your website and visits that page, they will be able to see how much awesome feedback you've got, and it'll really help them grow to know, like and trust you. 
Testimonial Images for Facebook
Another thing we love to do here at SOC, which you should also do, are testimonial images. Something else for those people who may not read captions, testimonial images are a more scroll-stopping way of showing your positive reviews on Social Media. 
Here's what I mean…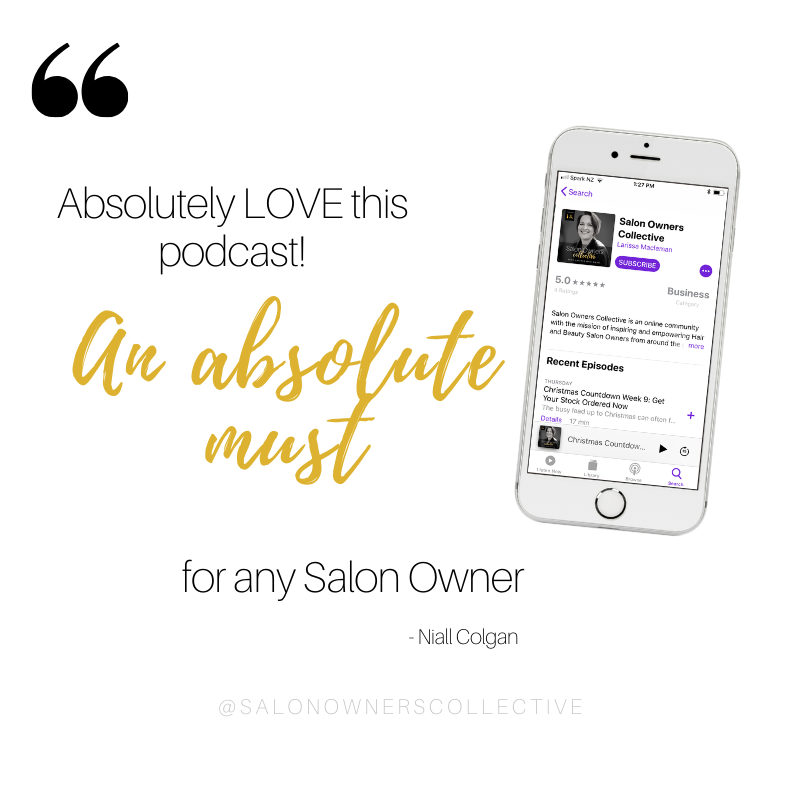 -> Don't forget to repost to your Insta stories & feed!
My Top Tips
If you're reposting the exact same post (identical image & caption) from Facebook to Insta (or vice versa) then keep the two at least 2 weeks apart, just to avoid the possibility of seeming repetitive

Don't be afraid to reuse the

exact

same post on the same

platform

… just keep it 1-2 months apart, depending on how much you're posting. You don't want to see the same posts too close together, but if you're posting every day like we recommend, then this shouldn't be an issue.

Schedule your posts ahead of time on FB- and allocate yourself time to sit down and do this… especially in a busy period like Christmas.

You can now schedule on Instagram too! It's the same as scheduling Facebook posts- you do them both through Facebook's Creator Studio along the top bar of your Facebook Business Page. You can also plan your posts, images and captions ahead of time... and make your grid look pretty! The app we use to do this is called 'Plann'- it's awesome!

Check out the

blog we have on Batching Content all in one go. 
There you have it! Seriously, if it isn't clear by now, then I'll say it one last time: repurpose, repurpose, repurpose! It's the only way to stay on top of Social Media whilst wearing all the hats of CEO, Marketer, Stylist/Therapist, Mum, Friend… the list goes on!
I hope these tips helped you and gave you easy ideas about ways you can shortcut your Salon Marketing so you have more time to spend on other important things. Feel free to reach out to myself or any member of the Salon Owners Collective team if you have any questions about this! 
Chat with us
We are always hanging out in our free Facebook Group: The Salon Owners Collective Group. I'll see you there!