Storytelling: The Real Heart of Salon Marketing
Storytelling: it's the real heart of all successful marketing, and it's a must for Salon owners who want to attract new clients into their salon
So… what's stopping us? We are hairdressers or therapists… we are not trained wordsmiths and often don't have perfect grammar all of the time! And maybe you're wondering what we really mean by 'storytelling' anyway… 
I get it, storytelling is like a bridge in marketing that you just can't seem to cross, well, not consistently anyway.
But, don't worry. I'm here today to tell you what storytelling is, that it is by all means 100% achievable for you and your brand, and that it is in fact the best way to market your business, both online and off. 
After all, we don't only want to attract people into our business, we also want to convert them into real life, paying clients -and I promise you, storytelling is the best way to do that.
So if you'd like to hear my best advice when it comes to utilising storytelling to market your business, then keep reading!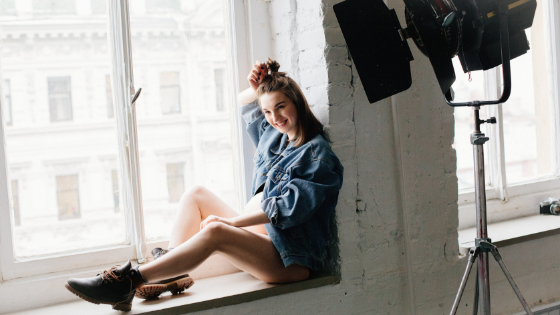 What is your story?
Every brand has its own individual and specific core values and beliefs. This lies at the heart of your brand and what makes it unique from those that are similar. If you take a moment to sit down and really hammer out what your beliefs are and how they make you different, then you will have a great start to knowing what your story is.
Speaking your truth as a brand and being open and honest about who you are is the best selling point you can possibly have. What makes you you, and how are you different from the rest?
So, narrow down your core brand values and beliefs and start thinking about how you implement that in your Salon or Spa every day. There's no point in having those values if you aren't vocal and/or exemplary of them. And this all comes back to knowing your 'why'. 
It's easy, when you feel lost and frustrated with your progress, to forget your 'why'.  Don't let this happen!!⠀Stop and ask yourself- "why am I doing this?" "Why did I start this?" "Why do I want to achieve my goals?"⠀
If you can't remember your 'why,' trust me, it's there, you may just need to dig a little deeper! Remembering your 'why' will help you know WHAT you want to achieve and HOW you're going to get there - it's all connected! ⠀
So remember your 'why' and allow your 'why' to motivate you to be vocal about your brand's story (aka "brand story"). This also helps with consistency in your messaging and allows you to have something you can always come back to. Clarity=consistency, so get that clarity and stay consistent!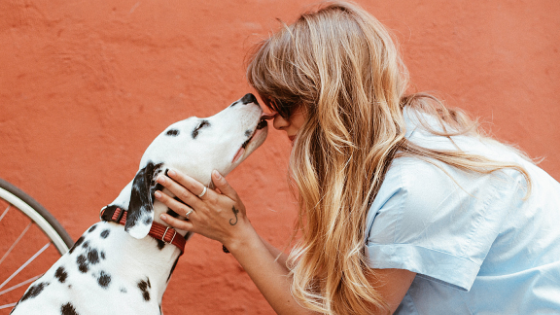 Why do I need to be storytelling?
Many salon owners think that storytelling creates unnecessary wordiness or 'fluff', but this really isn't the case. Storytelling allows you to give people an insight into your business and what you're all about.
It doesn't have to be a long-winded work of fiction, it can merely be a short anecdote about something that really represents your brand, and tells people what you can do for them. Incorporating that aspect of storytelling into your online marketing provides your potential clients with the opportunity to really resonate with a specific message or value that your brand is all about.
One of the most important words when it comes to social media marketing is: engagement. And what better way to engage people than with a story?
I recently chatted to Monica Shepard for the Salon Owners Collective Podcast. Monica is a Copywriter, so her wisdom when it comes to storytelling is super valuable. When talking about why we should all be implementing storytelling in our digital and social media strategies, she asked the listeners to compare storytelling to the last great fiction book they read. She said that in that book, there were most likely characters that were super relatable, themes that resonated with the audience and probably a journey that the book took the on which made them wanting to know more and more. 
Well, you guessed it! The exact same goes for storytelling in marketing. We connect with certain aspects of the story, there are those real human touch points which resonate with us, and we want to know more!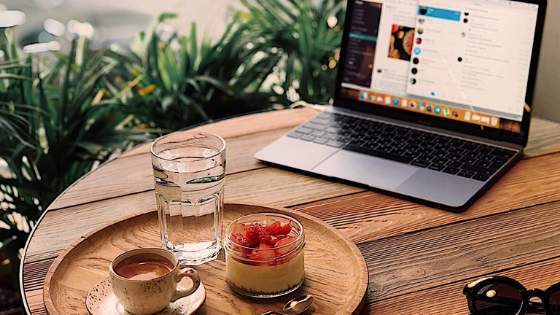 How can I become good at storytelling?
We are hairdresser or therapists… we are not trained wordsmiths and often don't have perfect grammar all of the time!
Don't worry, storytelling isn't about crafting an expertly written work of fiction. It's as simple as writing about the things that happen every day. Storytelling is completely different for everyone, and that's the beauty of it! It's all about telling your story and how that fits in with your ideal client.  
And things online or on the socials are pretty much the same as in real life! You storytell IRL every day, joking with your friends, or getting into a great convo with a client! That's the kind of thing you need to fuel you when you're trying to write something for your social media!
Essentially, you need to focus on 2 key things:
What is

your

story (we've already covered this!)

How does your story serve your

clients?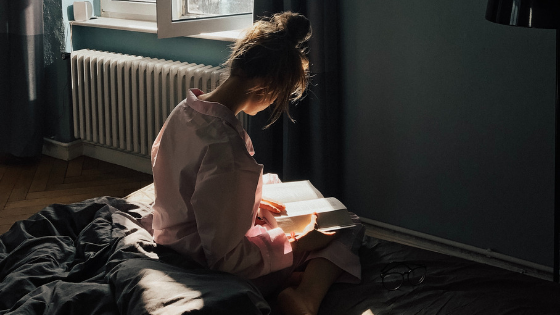 How does your story serve your clients?
Equally as important as your story, if not more, is how your story serves your clients. Your own story and your ideal client are so interlinked, it's sort of like the chicken and the egg - you're never really sure which came first. Your ideal client encapsulates everything that your brand is about, and vice versa! If you'd like to read more about why you need to have an ideal client and identifying who that ideal client is, click here to read my blog 'Forget Likes, Build Connections'... it's all about this.
But, essentially, when people are looking for a new Salon or Spa, they want to know what you can do for them. No potential client wants to read a story that's all 'we, we, we… me, me, me." As a brand, you need to relate your story back to your clients. Less 'we' and more 'you'... talk directly to them and the things they care about!
Work out how your story intersects with your client's story. I like to think about it as if I'm meeting them in their mirror in the morning.. What are they thinking about at that moment in the morning… They know what they need, you just need to convince them of what they should want… and why that should be you!
Salons often get it wrong when they only talk about the goods and services that they offer. After all, everyone offers goods and services! You need to tell people what makes who different from others who offer the same thing. Sometimes it's that intangible thing that people are looking for, but they just don't know it yet. Think: how does your service make people feel? What do people thank you for?
When I chatted with Monica about this for the Podcast, she made a great statement: "people aren't just looking for something to buy, they're looking for something to believe in!"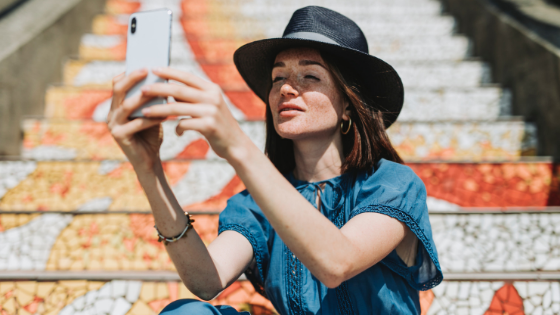 How can I come up with a good story?
You may think that you don't really have anything to say… I get it. But, trust me, stories are everywhere. When you're working in an industry that is so full of humans both inside of and behind the chair, the stories that you need to be sharing really write themselves… it's just about seeing that. If you'd tell it to someone (a team member, a client or friend at home) then it's newsworthy for your brand's socials, in a blog post, video or a LIVE broadcast. 
Just think, what have we done today in Salon that really aligns with our core values? What was a great, fun story today that really reflects positively on our brand? It could even be something as simple as: When have we made someone look and feel amazing today… and how did we do that?
People are naturally drawn to positivity, so don't be afraid to share the love! Write something about a loyal client who the whole team adores and post a photo of them feeling their most confident after you've done their hair! Or shout out a team member who has gone above and beyond for someone. Simply sharing the LOVE is often the easiest way to create engagement!
And I know that when you're trying to market your business on social media it can be easy to fall into the 'sales-pitch' way of doing things. But sometimes a great story which causes amazing engagement can be the best way to sell your business without even knowing it: because remember  that "people aren't just looking for something to buy, they're looking for something to believe in!"
It's pretty hard to ignore the positive effects storytelling can have on your marketing, both online and off. And while it may sometimes feel daunting, I hope that the tips I've shared in this blog will give you the push you need to kick-start your storytelling journey now!
And when you write from the heart, you'll never get writer's block. So just write what you know, what you believe in, what you are already talking about… and most importantly: what you can do for your clients, and trust me, the rest will come naturally!
As I like to say- done is better than perfect, because if you wait until it's perfect then it'll never be done!
Want to know more about achieving Freedom & Profit in your life?
Learn my secret 5-step framework, straight from my hands to yours. Trust me... it's life changing!