Why Assumption is The Killer of Great Consultations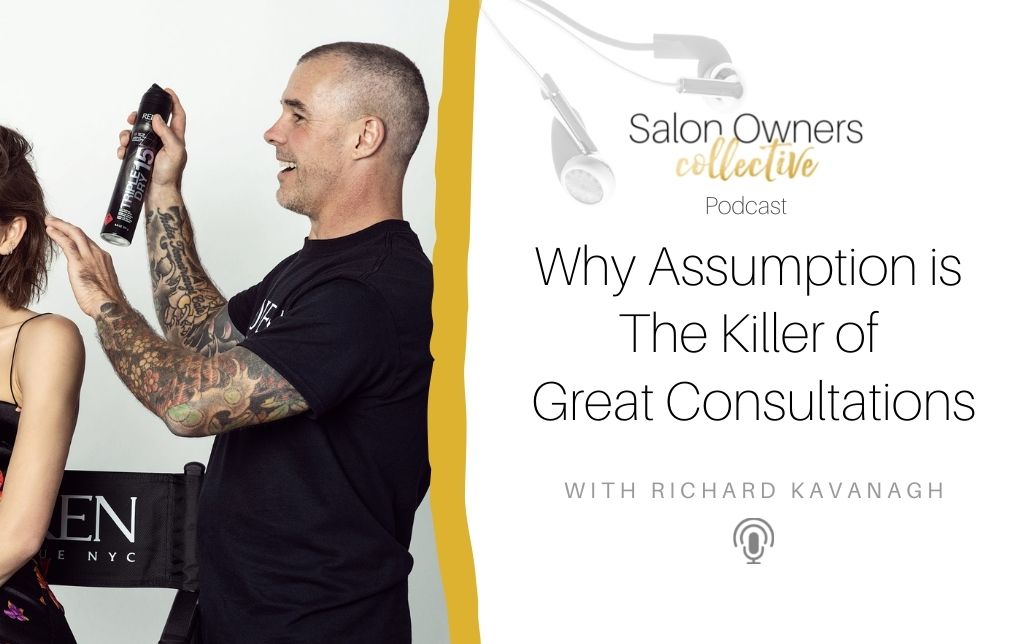 You are a stylist. You're an expert at your craft. When a client sits in front of you in the Salon chair, all it takes is a quick analysis of their hair and scan of their appearance, in order for you to figure out what will look best on them. 
It must be a good thing, right?! To be quick and efficient?!

…well in actual fact… it does more harm than good!
Did you know that 95% of stylists believe they do full and thorough consultation of every client, yet only 7% of salon guests feel they've had a full hair consultation at least once in their lives?
Clearly, the way we're doing things now isn't working. So it's time to shake it up…
That's why I've invited Richard Kavanagh to join me in this episode. Richard is a well-known freelance session stylist, and most recently, the founder of Piiq Digital.
Today, Richard is going to share his game-changing advice on how to give every client a 10 out of 10 journey, how to transform your Salon's retail percentage, and why assumption is the killer of great consultations.
This is sure to change the way you think about your Salon's Consultations once and for all…
Inner CEO Snapshot
CLICK HERE to get your hands on it
Let's chat…
I'd like to chat with you a bit more about your business and how I may be able to help you. Just click here to jump over into messenger & chat!
Resources:
CLICK HERE to find out more about Piiq
CLICK HERE to see Simon Sinek's Ted Talk on Why

CLICK HERE to check out The Five Minute Gratitude Journal
CLICK HERE to join the Profitable & Successful Salon Owners Facebook Group