Powerful Messenger Marketing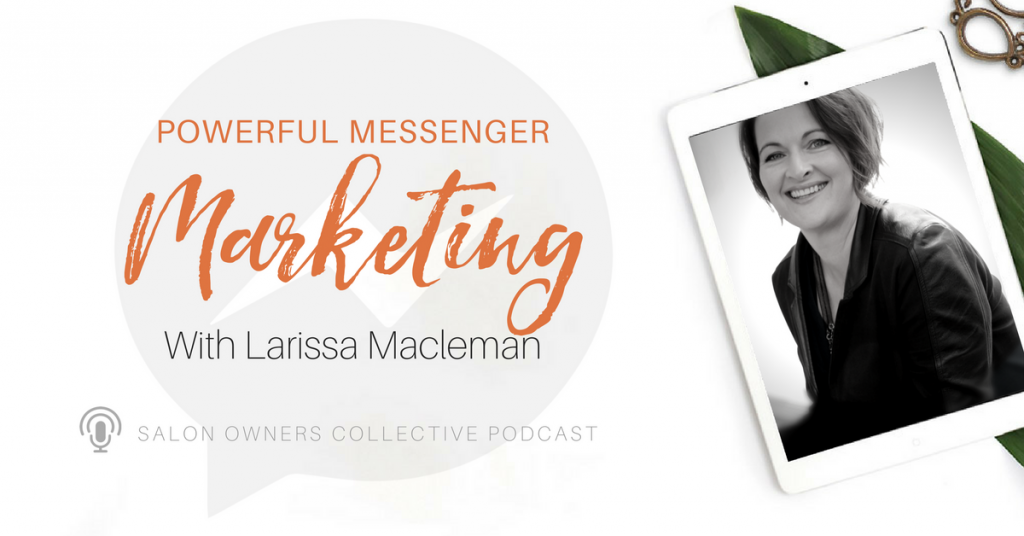 In today's age of instantaneous communication, your salon simply can't afford to wait 'til it's convenient to reply to potential clients. The reality is, "after hours" no longer exists, but that doesn't mean your work/life balance can't exist alongside it. Using the power of messenger marketing for your salon, you can simultaneously provide an elevated brand experience and secure new customers without sacrificing the enjoyment you get from kicking back with a glass of wine in the evening.
In this episode you'll discover:
How to use messenger to successfully grow your business without having to pick up your phone or be trapped in business communication 24/7

The capabilities that Messenger provides in "courting" your potential customer and moving them to a converted booking faster

Various ways to easily incorporate messenger marketing and bots into your brand's online marketing strategy
RECOMMENDED LINKS
Click here to join the FREE Facebook group: Modern Messenger for Salon Owners where you'll also get a free download to help you get started with setting up your first automations.
Learn more about Salon Bot by clicking here.
Read the full post and show notes for this episode on the blog.