Meet Megan: Award Winner, SalonBot Lover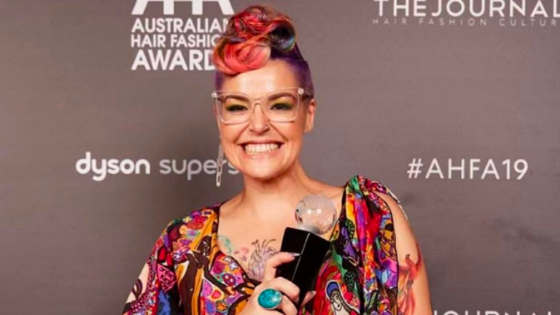 Megan Panozzo's Salon journey has taken her to unbelievable heights. Megan spent a year being mentored by and travelling around Australia with Kobi Bokshish, joining him as a national educator for the international Brand Matrix. The whole time, Megan had one end goal in mind. So when she won South Australia's Hairdresser of the Year 2019, it was incredible news—but unsurprising to the many of us who knew how hard she had worked for the years leading up to it. Recently, I was lucky enough to get the chance to sit down with Megan. Her giddiness over her recent win was unmissable, and there was a fundamental aspect to which she attributed much of her and her Salon's Success: Setting an intention, getting mentorship, coaching & smart marketing...
Anyone who knows Megan, knows her as the definition of the word 'colourful.' From her hair, her personality, to her Salon itself—colour fills her life in a way that truly sets her Brand apart from the rest. Her Salon, In Awe Salon, is located in  Adelaide, South Australia. Her Salon is  boutique, with 3 professional Stylists and her. But Megan's dreams for both herself, and her Salon, have always been big.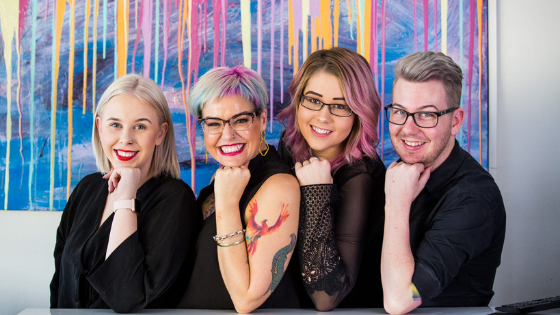 She believes that her Salon has a strong point of difference in both their Brand and the way they run things in-house. Megan explained to me that she and her team have recently implemented the Freedom & Profit thorough and detailed consultation process for each of their clients. This process includes asking the client an 8 step flow of in-depth questions so that the stylist learns as much about the client's hair as possible. Not only this, but the information can then be stored in their database for future visits, starting an evolving plan for the client which ensures an exceptional journey for the client and great client retention for the team.
Whilst these consultations are great for the stylist's knowledge, each stylist also adds a little extra personalised touch to the customer service experience unique to each individual team member at In Awe. Megan loves the way that these consultations allow the client to feel special and as though their needs and desires are really being listened to, and implemented.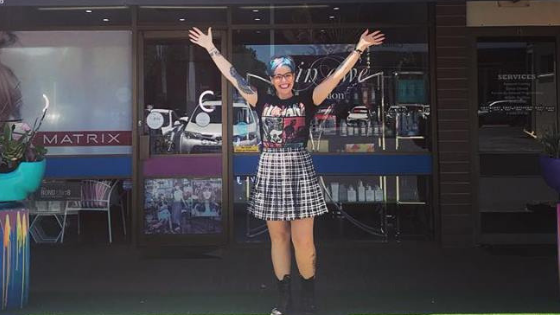 Megan believes that one of the strongest differentiating factors for her Brand is the intimacy and personalisation of the whole Brand experience. She has many special touches that she attributes to including SalonBot as part of her lead generation (a gathering of potential clients) that she can market to any time she needs an injection of new clients. It makes her stand out from other salons in her area.
Speaking about the incredible customer experience that SalonBot provides, Megan points out that "it can be totally personalised, but the automation cuts down the workload… it's so incredible to have a database of people who I have access to and who I know are going to open the message I send." Megan jokes that it's not like emails, where people leave hundreds in their inbox unopened. "No one ever leaves a Facebook Message unopened!" she says, and I couldn't agree more.
As we talk more about the idea of Facebook Marketing and Automated Messenger Bots, Megan and I chat about the misconceptions that surround them. There's this tendency to think that bots are inhumane in their automation when really, the opposite is true! SalonBot can be as personal and personable as you want or need it to be depending on your brand story. In fact, for Megan and her team, one of their top priorities is to ensure that they interact with clients online as people, not just names on a screen. Megan assures that SalonBot in fact gives you that opportunity to reach potential clients on a personal level, like never before.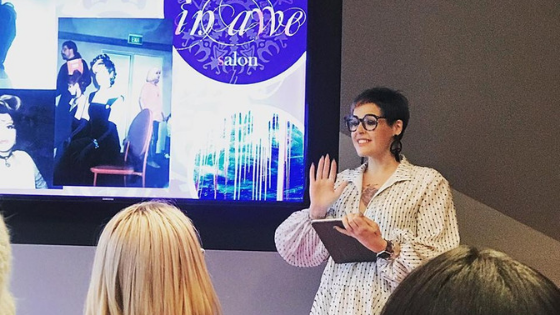 During her year-long mentorship with Kobi Bokshish, one of the most important things for Megan was that she was able to be away from her Team and her Salon, without being worried that everything was going to fall apart in her absence. One of the biggest helping-hands throughout this journey was the ability to have SalonBot to communicate with her clients. Megan says— "it's a brilliant way to communicate with clients without having to be sitting at your computer constantly!" Not only does it help reach current clients, but is also an amazing way to attract and retain new clients.
"It allows me to have a steady stream of new clients...we have a client list that's growing on a regular basis," Megan tells me, excited by the growth SalonBot has afforded her.  "One of my clients said the other day, 'I loved the messenger bot! I've never seen that before." She says that she loves using SalonBot to send out a message to all of her subscribers letting them know the available appointments for a week— something which she could never do before.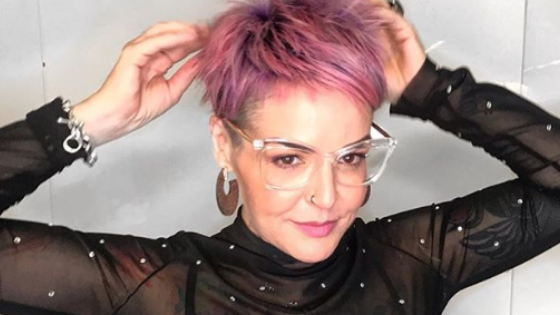 Given her colourful brand and even more colourful personality, one of Megan's main focuses is that her Salon stands out from the others. Luckily, she has SalonBot, which she believes helps her to "stand out from the crowd and have a unique experience to draw people in."
If SalonBot is something that you might be interested in too, and you want to find out more about it, CLICK HERE and we'll send you a message in Messenger to tell you all about it.
Join Our Facebook Group
We are always hanging out in our free Facebook Group: The Salon Owners Collective Group. I'll see you there!