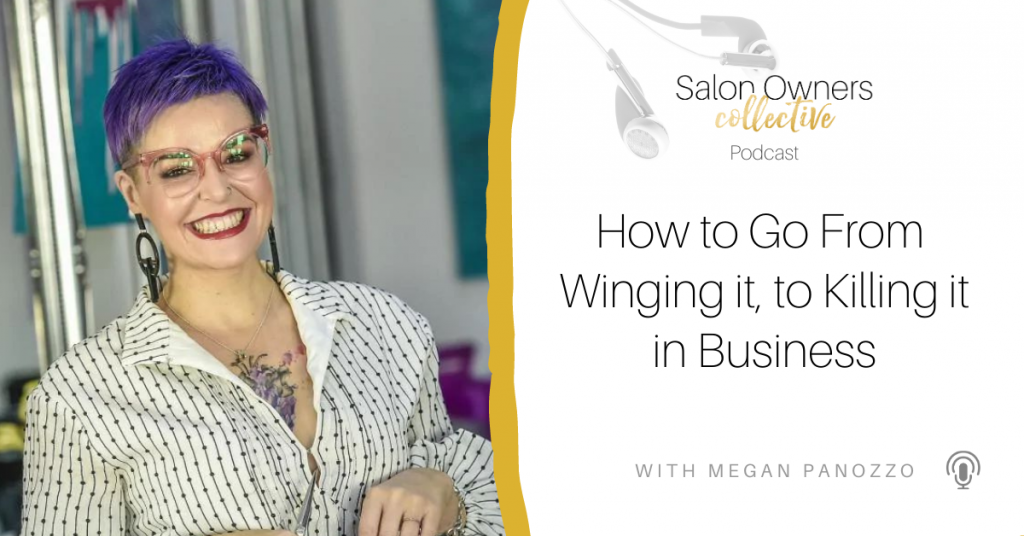 In this episode of the Podcast, I'm talking to Megan Panozzo. Megan is a business owner and friend who I work closely within my Salon Mastery Program.
Like most of us, Megan also felt unsure about the best way to run her business and truly see those results. 
But now? Things have changed.
Tune in to this episode to hear how Megan made a change in her business and went from #wingingit to #KILLINGit… plus more advice on how to truly become the best boss possible for your team.