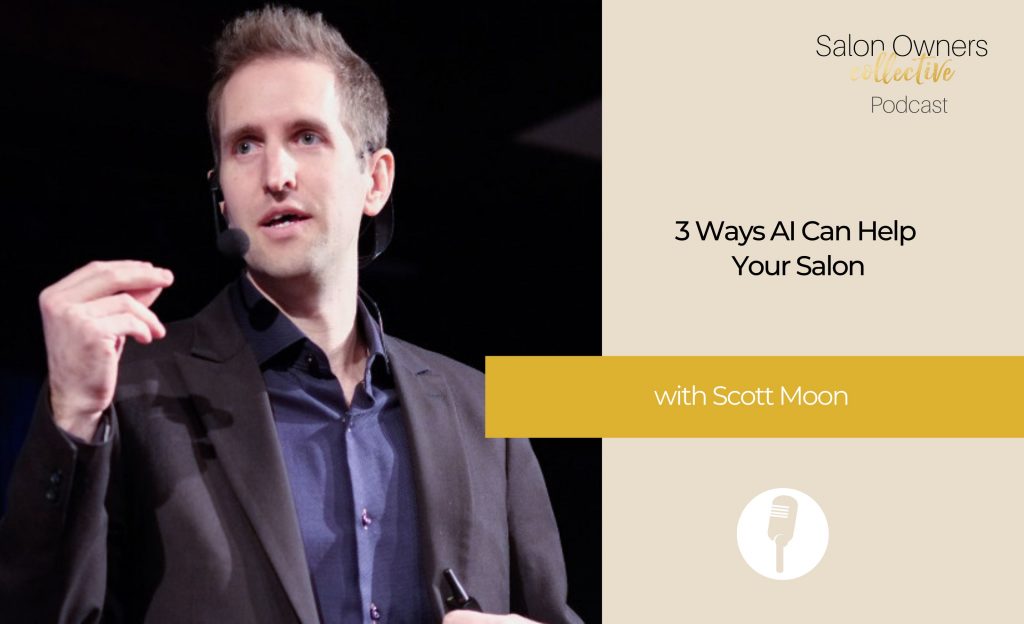 Technology can be scary for us to wrap our heads around – it's always changing, there are a million updates, and it's just not worth the stress! 
But what if I told you that technology, more specifically AI, can actually save us a heck of a lot of time… 
As Salon Owners, we often think we're 'not a computer guy' we just want to help people look and feel their best and we do that with our hands (and our scissors and brushes and all the other tools we use).
But AI is one of the most powerful tools we have available to us, and for some reason, our industry is falling behind by not using it! 
Today on The Salon Owners Collective Podcast, Larissa is joined by Scott Moon from Salon SOS to discuss 3 Ways AI CAN Help Your Salon. Scott breaks down how WE as non-tech people, can use AI… and actually make Marketing and the way we communicate with our clients a whole lot easier.