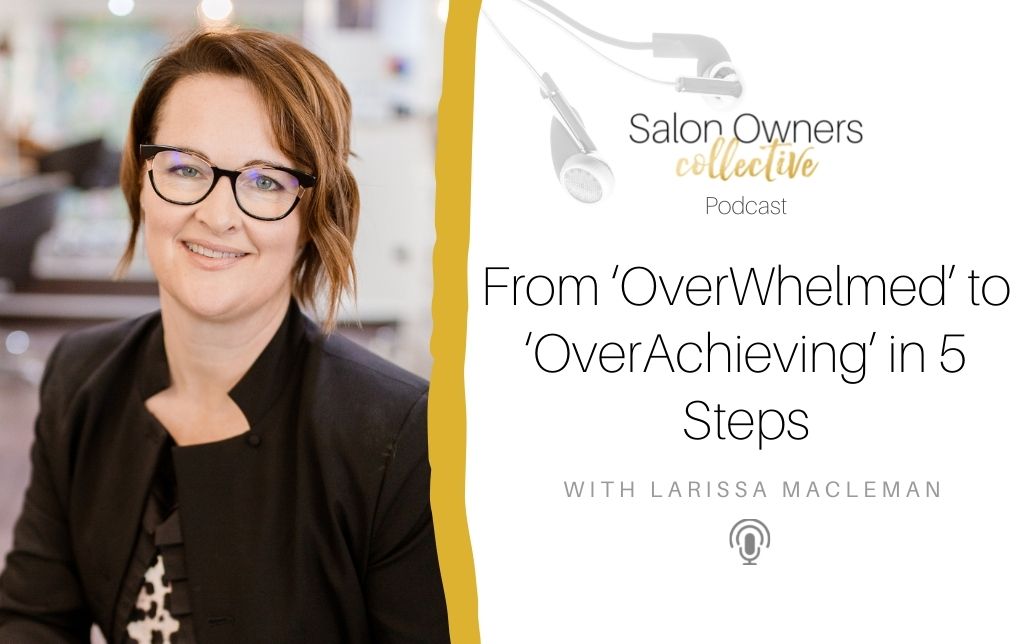 As a busy Salon Owner, I'm sure you are familiar with the feeling of overwhelm. In actual fact, this is something I help Salon Owners overcome, every single day.
Running a Salon is a lot, and it can get pretty overwhelming if you don't have a clear idea of 'what' the next right move is for you.
I get it. You try so many different things at once, hoping for some kind of breakthrough… waiting for the one thing that works. The thing is, salon success isn't achieved this way, and more often than not – it will only lead to frustration and overwhelm.
In this episode, I want to help you overcome this feeling of frustration and overwhelm by sharing a few key strategies with you. When implemented, these strategies will help Salon Owners like yourself decide what the next right move is for you, and how to achieve it.