The Secret to Working Less Hours in the Salon (That Nobody Talks About)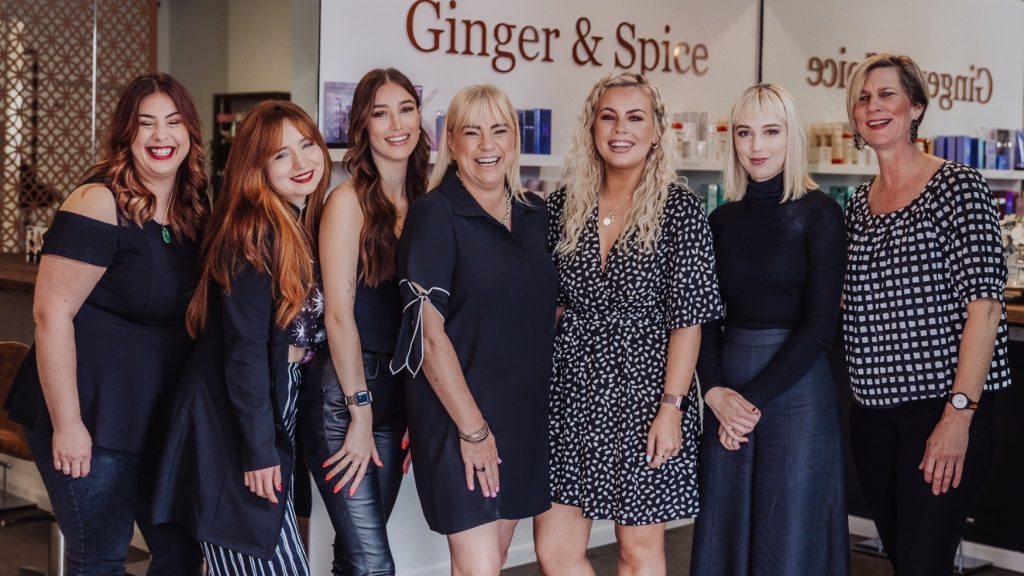 Nobody talks about how Salon Ownership can be lonely…
The Secret to Working Less Hours in the Salon (That Nobody Talks About)
…and the reality is that your business can feel like it's your entire life. Without it, who would you be? 
You spend more hours in the day in your business than you see your partner, family, or friends. And whilst this is never the intention, you feel it's just what has to happen to ensure everything gets done; putting out the team fires, the admin jobs, rebooking clients, marketing, cleaning, the list goes on!
Who else is going to do it like you can? 
Then you get home at the end of a busy day, you're exhausted, the kids are wanting to spend time with you, you have to help them with their homework or take them to their swimming lesson… but you can't switch off and stop thinking about the salon, and worse, you feel guilty for spending time away from your business. 
The Salon is on your mind 24/7, and when you talk to your friends and family about it, you feel like nobody understands how much work, effort, time, and care goes into owning a business.
Have I hit the nail on the head? 
But this isn't what you want! You thought Salon Ownership would be different, a chance for you to be your own boss, where you call the shots and choose your own working hours. You dream of your Salon being able to run without you being there 24/7!
This is a feeling I know way too well and a vicious pattern I see all the time in Owners that I work with through my Salon Mastery Coaching Program. Every week I meet with Salon  Owners who spend so much time working in their business, yet, things aren't changing…which for them is frustrating and leads to further burnout & overwhelm. 
I want to introduce one of my dear friends, Melinda Smith. Melinda is one of the Salon Owners that I work with in our Salon Mastery Coaching Program and has completely turned her business around from "being literally in the trenches" to thriving in her role as Salon CEO. 
An inspiration to many...
10 years ago, Melinda's husband lost his job. Melinda knew that she had to roll up her sleeves and do what she had to do to support her family. She felt like hair was the one thing she knew she could do well, so she took the leap to open her own Salon.
Melinda started her Salon "Ginger & Spice" with no clients, no team, and no experience in running a Hair Salon. Now, with a thriving team of 6 stylists, Melinda spends 99% of her time working ON the business, off the floor, & has never been happier. I couldn't be more proud of her! 
Keep reading to find out how the secret to working less hours in the Salon (that nobody talks about)...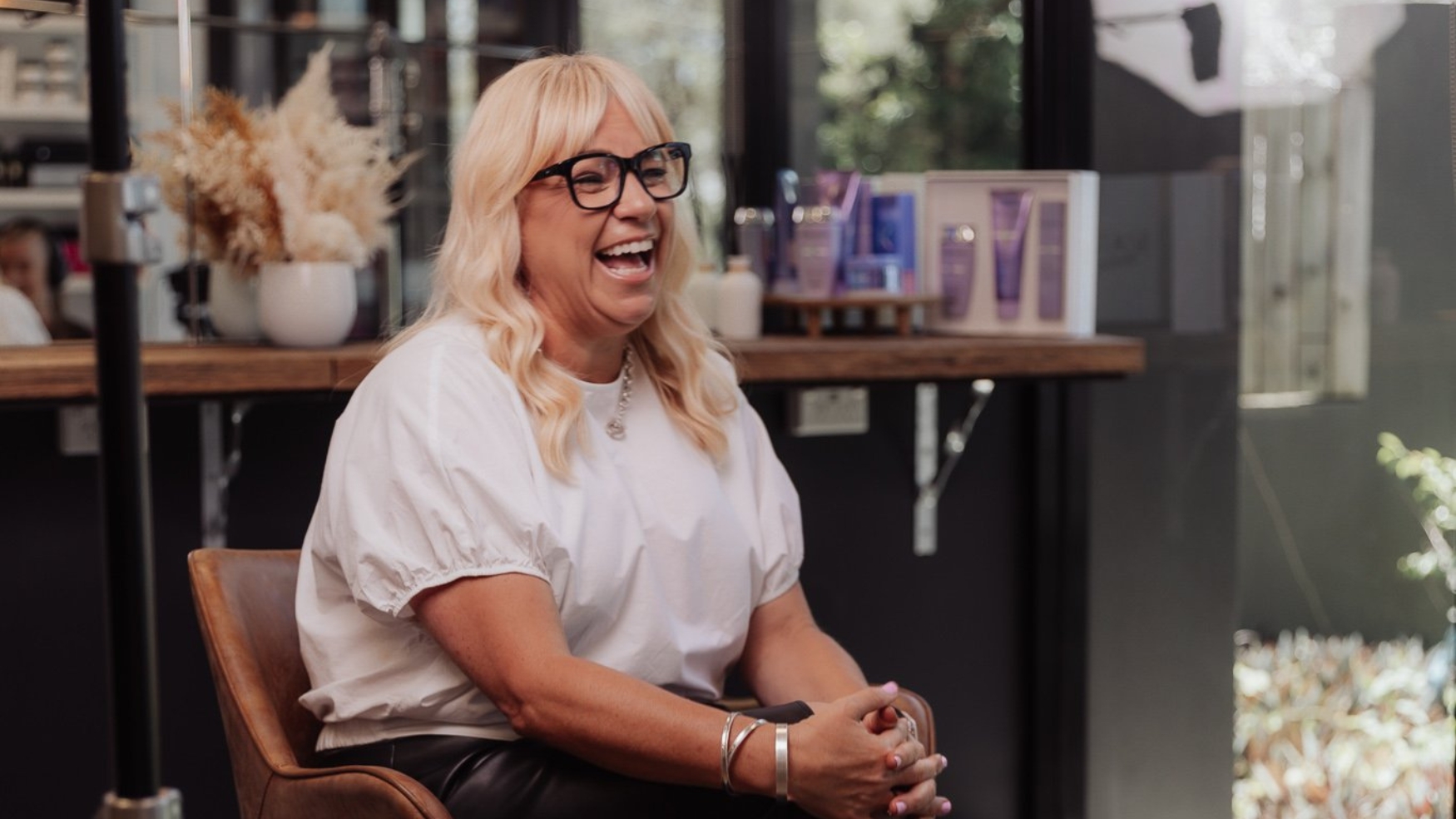 Hitting Rock Bottom
There comes a point in every Salon CEO's journey where we are so exhausted and overwhelmed, that the thought of giving up seems easier than carrying on. 
I see so many Salon Owners at this point. You might have young kids, other ventures that are taking your time away, or you might just be so stuck in your business that you don't know how to grow any further…. But I want you to realise that you aren't alone. 
I too experienced this many times. I think I considered selling my Salon at least 3 times before I actually did… most times out of pure frustration and exhaustion. 
For many Salon Owners, joining Salon Mastery can be their last resort in an attempt to save themselves and their business from rock bottom. 
This was Melinda. 
I met Melinda almost 5 years ago when she entered a Salon Owners Collective Giveaway and we clicked straight away. 
At the time, Melinda was working 40 hours + on the floor, and then another 20 hours on the management side of her business. Throw 2 young kids into the mix, plus running a household and her body physically gave up. Sound familiar? 
Melinda ended up with multiple health issues that stemmed from overworking herself to the point where she couldn't carry on and was crying out for help within her business. 
I knew that given the strength and courage Melinda displayed in her business, and how she built her company on the basis of supporting her family, she truly deserved to reap all the benefits of her hard work #goodkarma
Often, we can be so busy doing all the things and saying YES to everything in order to get us closer to our goals & achievements, that actually we don't realise what we are doing is doing the opposite… 
All it takes is someone else that has been through your shoes, along with tried and tested strategies that are proven to work, to show you how you can have your cake and eat it too while steering you down the right path for her business.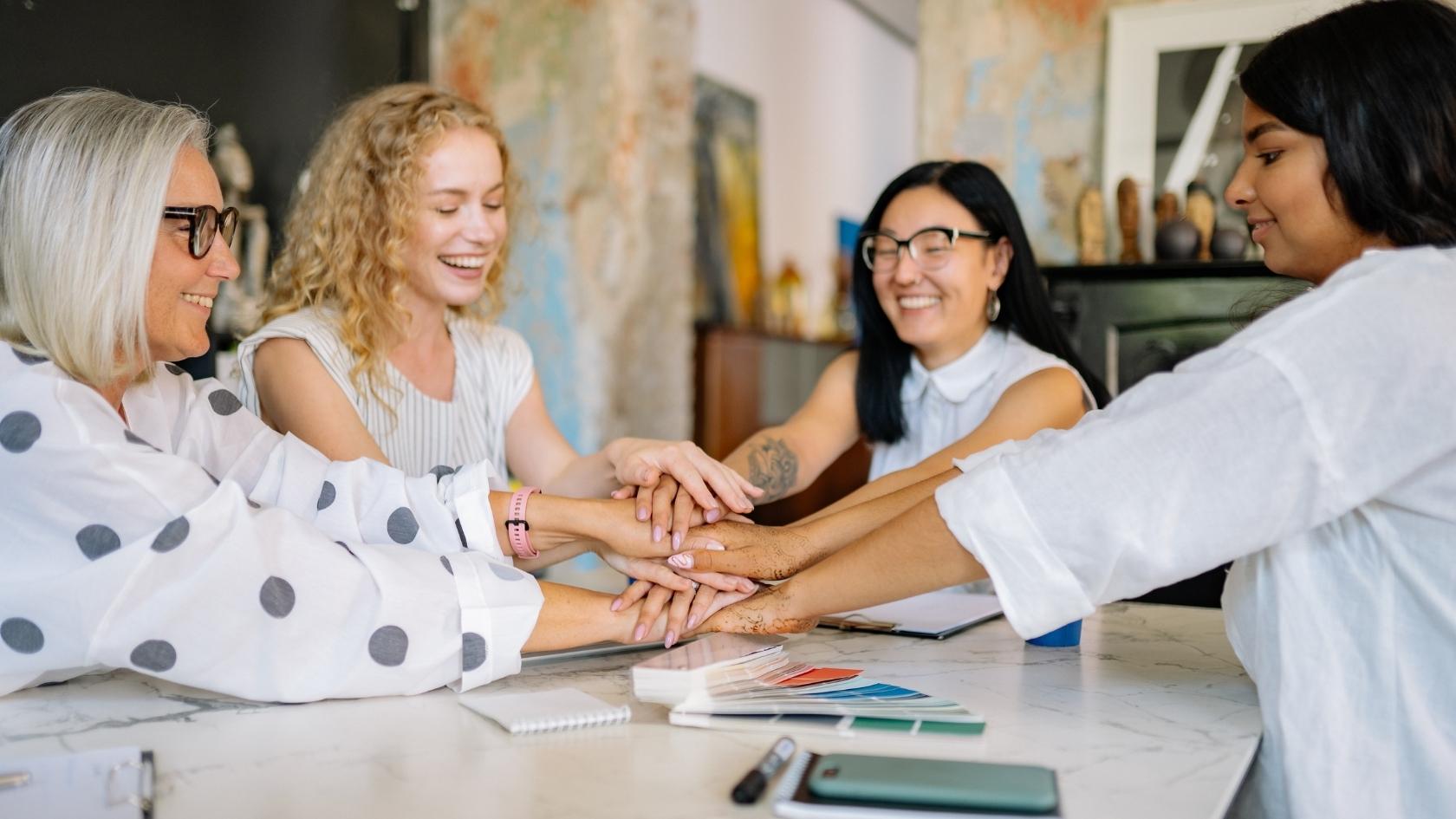 Getting out of your comfort zone
If you're someone who secretly feels a little scared when you think about your Salon's numbers, then you're not alone. So many Salon Owners find it easier to bury their heads in the sand when it comes to looking at their salon's numbers and tracking their figures, as the thought of getting into the nitty gritty truth of their business's performance feels too intimidating to face.
Before joining Salon Mastery, Melinda was no different. The thought of spreadsheets, numbers, and even technology as a whole felt way out of Melinda's comfort zone. In fact, she often reminds me that the old her couldn't figure out how to log in to our weekly Zoom meetings!
But after learning and implementing our Salon Mastery "Do I Get A Pay Rise" Wage Progression Plan, Proven Profit Formula & KPI Strategy, Melinda is a changed woman... even her accountant commented on how she could teach other business owners a thing or two! The KPI Numbers system is an easy-to-follow, powerful tool for any Salon Owner who wants to motivate their team to increase sales, meet targets and increase their salon's profit... removing all the fear and uncertainty about your salon's numbers and profit.
This is the secret to working less hours in the Salon, that nobody talks about!


Who Run's the World? Girls!
The Salon CEO world can sometimes feel like an intimidating and lonely place. I see so many Salon Owners afraid to connect and rely on other owners, all in the fear that it will affect their own growth…when in fact, it will do the opposite!  
Supporting others that are on the same journey as you, will actually make your business stronger and your growth will be able to be shared with others around you. You can learn from others, bounce ideas around, and learn industry tips and tricks from Salon Owners all over the world! How amazing is that?
For Melinda, that community support has been one of the most unexpected benefits she's gained from joining Salon Mastery. One of the reasons that Melinda loves Salon Mastery Coaching calls is that she is attracted to the strong female support system that we have embedded. 
Melinda has met lifelong friends and gained a support system that she didn't expect to gain, which is a benefit of Salon Mastery that Melinda believes you can't put a price on. Wouldn't it be cool to have a support system of people that know exactly what you are going through? 
Female support doesn't just stop within Salon Mastery...
Melinda believes this flows through all throughout the teams and the Salons--which we think is pretty cool. 
Since joining Salon Mastery, Melinda has doubled her weekly income, and her goal by the end of the year is to hit the $1 million dollar Salon mark, and I know that with our Salon Mastery Million Dollar Strategies, she will get there.

I work with Salon Owners who…
Have a team of 4-7 or more and are already smashing $7-8K a week... I help salon owners prepare and get to $19K - that's $1mill Salon

Are more than ready to step up to becoming a real CEO of your business (rather than riding the rollercoaster and feeling held hostage to your team…

Want to grow your team and a sustainable business that is not centered all around YOU.. so you can enjoy a little freedom along with your success

Are willing to be open & coachable, to put the right strategic systems in your business, and take massive action now!

In 60 days' time from now, things can be completely different - you could be Is it building a $1m Hair Salon! A year from now, life & business could be better than you'd imagined.

Want to discover the secret to working less hours in the Salon (that nobody talks about)
If you want to have a chat, see If we're a fit then click the "Chat with Me" button below!
Let's keep the convo going...
Come & chat with me in messenger... I'd love to get to know more about you & your Salon.