Sustainability: It's Actually Simple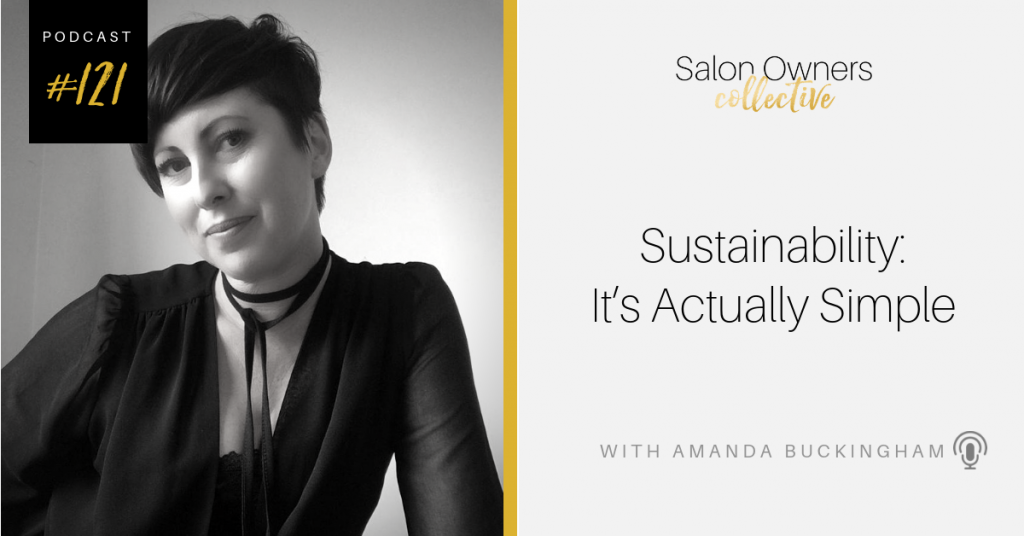 Do you ever wish you could do more to be sustainable- but it feels way too difficult? You're not sure what to do, or how to do it.
We live in a throwaway society. Whether it's the Salon Industry or a Building Site, every day massive amounts of waste gets thrown away and contributes to ongoing issues for our Planet.
Sometimes it's hard to get your head around this whole sustainability thing. But it doesn't have to be.
In this episode, I'm talking to Amanda, the founder PaperNotFoil- a company who makes sustainable, biodegradable and reusable hair 'foils' out of recycled waste. We discuss the collective responsibility that we all have to do our part in helping the planet.
Amanda explains how making small changes within your business can make a big difference, and how it can be fun, too! It can be super easy to turn a blind eye to the waste you are producing when you feel like you have no other options
Today, we will not only chat about the options we all, in fact, do have, but also why it doesn't need to be a big deal. It's all about simplicity, fun, getting involved and doing our part to help out.
In this episode you'll hear:
How to reduce waste

Tips to reduce, reuse, recycle

Cost-efficient ways to reduce toxins in your life

Different things you can do to make your Salon more sustainable

Why sustainability is fun and easy

Ways to get involved

Reasons why being sustainable can be good for your business
Recommended Links
CLICK HERE to check out Inc. Magazine's 10 Powerful Habits That Will Help You Become the Best Version of Yourself
CLICK HERE for the PaperNotFoils Website and HERE for the UK version
CLICK HERE for PaperNotFoil on Instagram
CLICK HERE to check out PaperNotFoil on Facebook
CLICK HERE to join the Salon Owners Collective Facebook Group