6 Steps to Get Your Salon to Stand Out on Social Media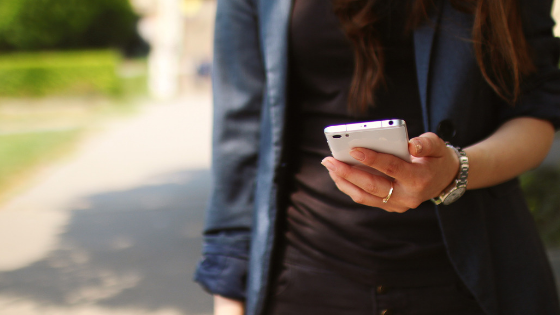 While the world of marketing has undoubtedly changed in recent years, there is one thing that will always remain consistent no matter how much changes in the face of technology:
If you don't talk about your business, nobody else will.
We all have to start somewhere and somewhere usually begins with word of mouth, but like those aforementioned changes we referenced, word of mouth doesn't happen the way it used to, and now the number one home for people getting recommendations from friends and family is through Facebook.
Yes, I hear your collective groaning from the other side of the screen as you read this, but here's the truth: your business can't afford to forget about Facebook, and the abysmal numbers of people you reach through your page posts isn't all the algorithm's fault.
Maybe it's that you're not creating the content that will connect with your ideal clients or that you're not creating that compelling content consistently. Before you go rogue and retaliate by going on a total social strike, try out these six simple steps and see how it makes a difference in your social media efforts:
1 ) Niche Down
Want to know the fail-proof way to ensure that no one connects or engages with what you're posting on social media?
Talk to everyone instead of talking to The One.
The One is your ideal client, the person who raves about your business and is unflinchingly loyal, and who if you could have even 50 more clients like them, you'd be well on your way to hitting your biggest Freedom & Profit goals.
The way you fill your salon with these people is by niching down, which means getting crystal clear on who your ideal client is, what challenges they face and how you can uniquely solve their problem.
But beyond solving their specific problem, you also need to know how to articulate the problem you solve for them.
How does your ideal client talk about their problems and challenges, and what is it they say they want?
Niche down your message and mirror it back to them in their own language, and you'll find that your clients look to you like their salon soul mate.
2 ) Be The Expert
Now that you've niched down and narrowed in on your ideal client, it's time to show them who's the expert.
But first, you need to make sure you're the expert they need and want. If you're not clear on the expert you need to be for your ideal client, head back to step one and return to the drawing board.
For example, does your client want you to be an extensions expert or the queen bee of balayage?
Again, trying to be everything to everyone doesn't help you gain traction, you have to double down on who you're talking to and take a stand on what you're talking to them about.
At the end of the day, the biggest competition isn't the salon down the street; it's the pace in which people scroll through their social media feeds.
Position yourself as the expert on the thing your ideal client needs and wants from you (of course, these two things should be aligned), and you'll command a level of attention that stops the scroll.
3 ) Create A Plan
In case you haven't caught on, each step builds upon the last, so with this step, you need to get a system in place for how you'll position yourself as the expert for your ideal client, and get them to know, like and trust you.
Your know, like, and trust factor is critical for building a rapport that connects with your potential client and eventually drives them to be a scheduled booking.
The way you build this connection and trust is by featuring the people of your salon (you, your team, your clients) as well as demonstrating your expertise by showing your technical skills and the results you create for your clients.
One way to envision how this will come together is to think about your ideal client walking past your salon and cupping their hands around their eyes to peer through the window.
What do they see? What are the emotions they feel when getting a glimpse of your space, your team, the clients in your chairs and the smiling faces of clients walking out the door?
Your social media should be the virtual showcase of that window-peering experience.
4 ) Be a Storyteller
The next step is where you introduce the context to the visual, window-peering experience. It's where you entertain, inform, educate, motivate, and open the doors to a conversation on your social media accounts.
It's not enough to post a client "after" photo with the caption "Love it!" You have to share the story and pull your ideal client in with something that's relevant for them.
For example, if you're showing a client "after" photo, explain why the client came to see you and what you were helping them accomplish. Give insight into your process for how you achieved the look you're showcasing and how it will benefit your client in the photo.
Did you just give a new mom a cut that let her keep a longer length, but still allow for more natural wash-and-go styling or maintenance? How will this make her life better?
Or did you finally finish a color transition from jet black to blonde that's been 9 months in the making? Share that process and story!
Paint the picture with your captions and don't be afraid to go longer, we've found that longer-form content gets better engagement.
Speaking of engagement…
5 ) Engage
One of the biggest mistakes we see on social media is that people forget the "social" in social media.
If you feel discouraged by the number of people seeing (or not seeing) your content, you have to understand that for your content to be shown to more people; Facebook needs to know that people care about it.
So, what does that mean for you?
It means engaging with every single comment left on one of your posts, even if they are already a client (your clients will help bring you more clients!). It also means tagging any relevant accounts such as your clients, product brands, your stylist's professional accounts, etc.
The more connection points you can create within your content, the further reach you'll have and more engagement you'll get.
Remember, engagement is a two-way street, and the more you engage, the more you'll get in return.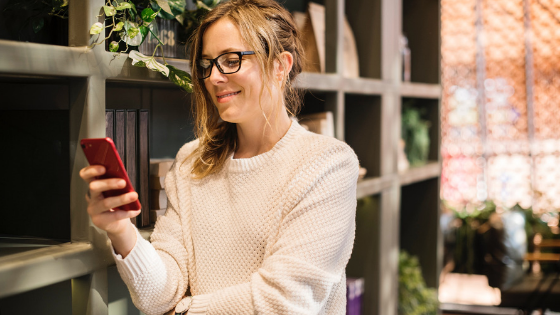 6 ) Ask for the Sale and Make it Simple
Finally, once you've created a consistent routine of providing valuable and engaging content for your ideal client, you can share a promotion and ask for the sale.
At this point, you'll have been taking the actions needs to build your know, like, and trust factor, so your audience will be better primed for purchase.
But, and this is an important but, you need to keep it simple. Don't try to sell everything on your services menu via social media. Sell the primary promotion and do the rest (like add-ons and products) once your client is in the chair.
If you confuse, you'll lose, and if you've done all this work to build a relationship with your potential client and then confused them on what you want them to do or buy, you'll have lost that opportunity.
So, ask for the sale, but keep it simple.
Now let's get social, shall we?!
We know all the in's and out's of Facebook and creating compelling content for social media can feel overwhelming, but these six steps are the foundation for building online relationships that turn into real-life clients.
The key is starting small (not trying to do it all all at once) and staying strong and consistent, even when your reach doesn't feel like enough, it will get there with patience and persistence.
For more support, tips, accountability, and insights, be sure to join the free Modern Marketing for Salon Owners group on Facebook where we share even more on how to grow your salon's reach for greater Freedom & Profit.