Why Your 'Why' Should Make You Cry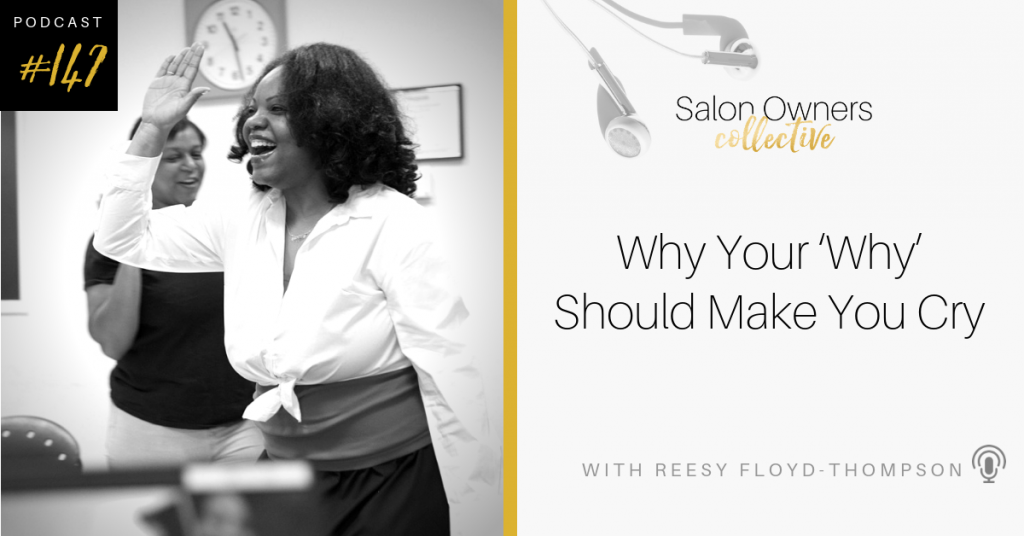 Do you have a love-hate relationship with Social Media?

You know that being on Social Media is essential in today's business world, but it sometimes feels like a cloud that looms over you… you're just not sure how to get it right!
Until you find the thing that works for you and really figure out what you're doing on Social Media, this feeling won't go away easily.
That's why, in this episode, my guest Reesy Floyd-Thompson and I are going to share with you the secret to really standing out on Social Media… 
Here's a hint: it's easier than you think!
In this episode, you'll hear all about:
[0:00]

– Reesy's story

[3:30]

– The love/hate relationship with social media

[4:25]

– 3 things consumers want to know

[5:25]

– Finding your story

[9:50]

– Charity and community

[12:45]

– Reesy's mantra & where to find her
Recommended Links
CLICK HERE to check out our Podcast on Spotify
CLICK HERE to Stories that Stick by Kindra Hall
CLICK HERE for Reesy's website
Chat with me!
 CLICK HERE to chat with me more about my Program