Why You Probably Aren't Giving Great Client Consultations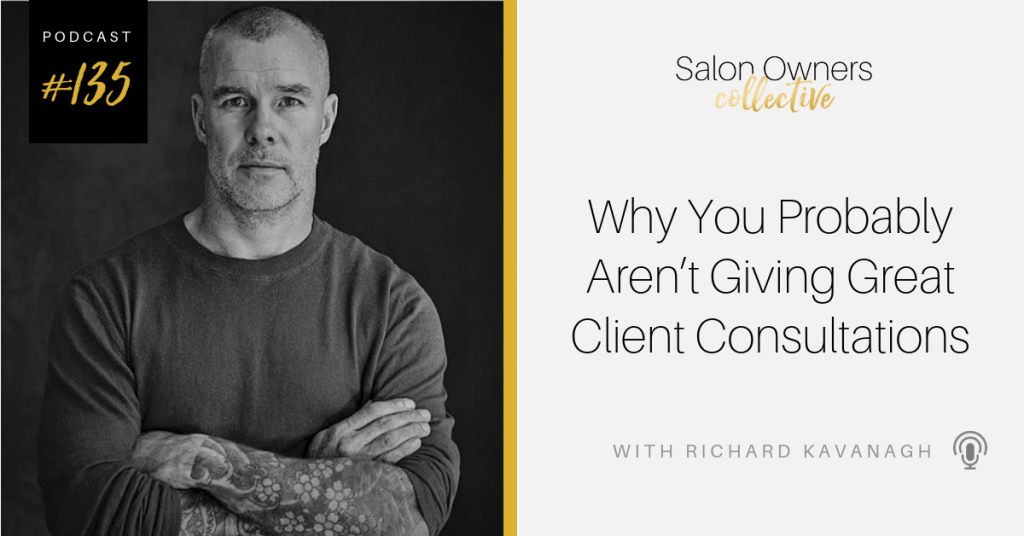 Podcast: Play in new window | Download
Your clients want to be seen, they want to be heard, and most importantly… they want to be understood.
Did you know that 95% of hairdressers believe they do full and thorough consultation of every client, yet only 7% of salon guests feel they've had a full hair consultation at least once in their lives?
As an industry who prides ourselves on serving clients and satisfying their every want and need, why are we lacking so drastically in this all-important area?
In this episode of the podcast, I'm chatting to Richard Kavanagh. Richard's list of accolades is long, ranging from being the Global Creative Director for Rodney Wayne and 5 time award winning Australian Session Stylist of the Year, to Creative Director for GHD (Aus/NZ) and a Global  Redken Artist. 
However, most significant to our chat today, is his latest business venture- Piiq Digital. Piiq, a Smart Mirror for Salons, reflects Richard's passion when it comes to the importance of the consultation process.
In our chat, we will go over why this process is so incredibly vital, yet so often overlooked. We will explain how you can implement more thorough consultations within your Salon and why you need to do this if you want to build trust with clients, improve your rebooking rate, and ease the anxiety of new clients.
In this episode, you'll learn about:
Recommended Links
CLICK HERE to check out the Podcast Hairbrained Conversations
CLICK HERE for Dan Carlin's Hardcore History
CLICK HERE to check out Richard on Instagram
CLICK HERE to find out more about Piiq
CLICK HERE to check out our Podcast on Spotify