Why does no one see my posts?! Ever!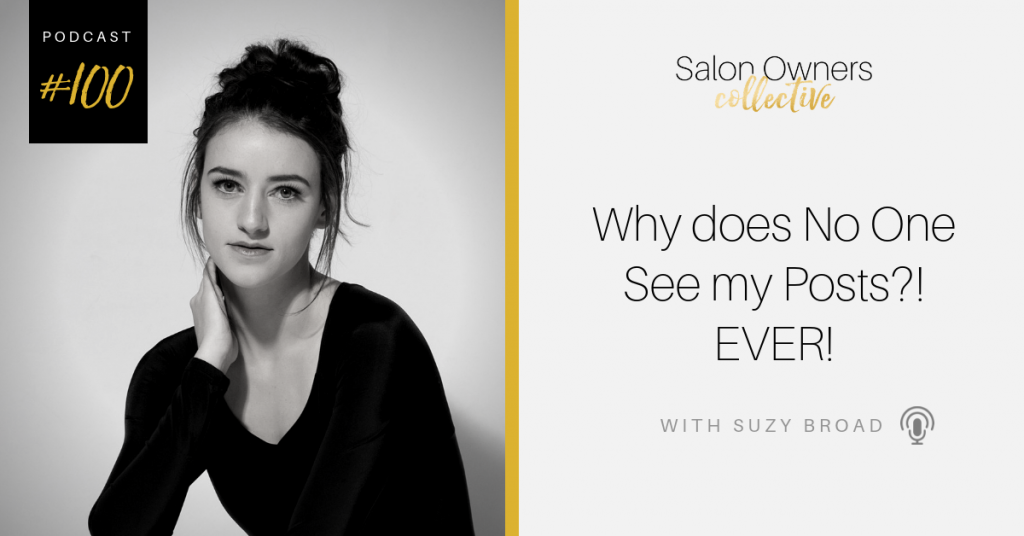 Podcast: Play in new window | Download
Facebook can be exhausting, especially when you create amazing content and it never gets seen. What's the point, right?
If harnessed correctly though, using the power of Facebook can result in turning likes into bookings (YAY).
On this episode of the Salon Owners Collective podcast, we're joined by Suzy Broad. As well as her business, Salt Label, being recognised worldwide and published in Vanity Fair, she is also the Marketing Coordinator here at Salon Owners Collective & SalonBot.  
In this episode she shares
Insights into what salon owners are not doing right when it comes to Facebook Marketing

How to strike gold with Content

The power of engagement and interactions.

The Do's & Don'ts of Selling and your Tone of Voice
RECOMMENDED LINKS
CLICK HERE to learn more about the Salon Owners Collective
CLICK HERE to check out how to harness the power of Facebook Marketing with Suzy 
CLICK HERE to have a look at her business, Salt Label
CLICK HERE to follow Suzy on Instagram
CLICK HERE for Suzy's Recommended Book: Little Black Book - Otegha Uwagba
CLICK HERE to listen to Suzy's Recommended Podcast: WomenWho