Why a Good Team Member Stops Performing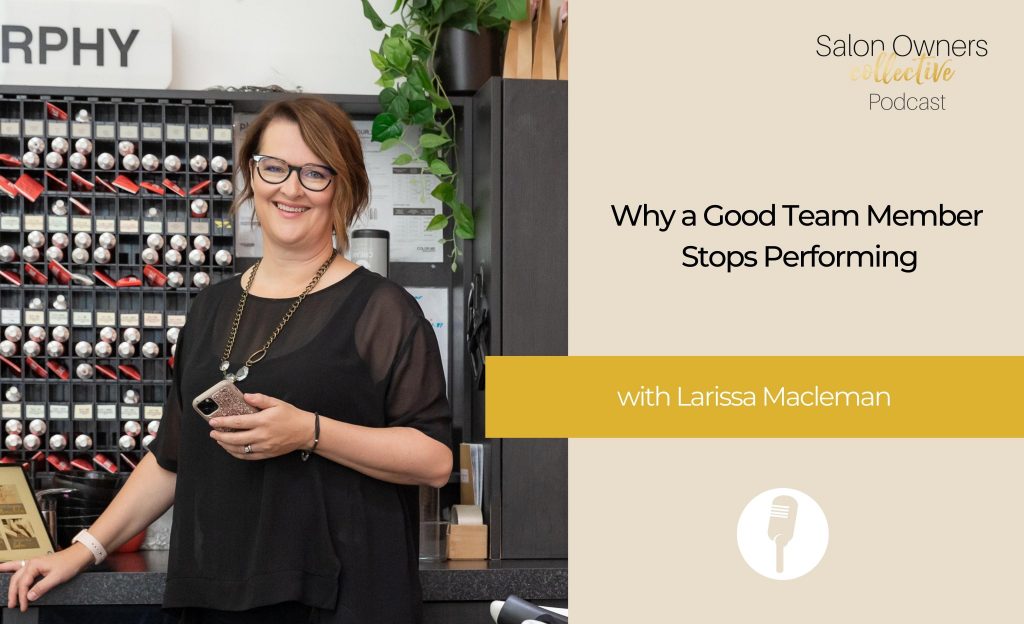 Is this you?

Your current team doesn't want to work Saturdays or late nights, and they aren't hitting their targets, yet come to you asking for a pay rise… OMG are they serious?!

And when you try to hire someone new, it's crickets! It seems like nobody wants to work these days…is this familiar?

So to make up for it, you have to pull the weight for your team… you're putting in all the hours, saying yes to all the clients…you have a large team, and yet, your Salon still isn't growing…
It always feels like 2 steps forward, 3 steps back. You're going round and round an ongoing loop with your team and your business hitting a plateau, and you feel like this is never going to end. 
You find yourself asking, what is all of this for? You're the highest earner, the one who is left mopping the floors at the end of the day…
But this isn't what you imagined Salon Ownership being, right? No! This isn't what Salon Ownership should look like… and believe me, I've been on that side of running a business, and it's exhausting and you are left feeling unfulfilled and burned out.
I want to share with you one of my favourite team management strategies, which I taught my owners within our Salon Mastery Program during my 2-day Intensive. It's all about the 3 step secret in how to get your team to want to work Saturdays and late nights! 
It's time for you to ditch this way of working, and move into your role of Salon CEO, and to do this you need a growing team that is bringing in amazing clients and revenue for your Salon. 
Here are three reasons why you should listen to the full episode:
Discover how to get your team to LOVE working late nights and Saturdays

Learn my secrets to getting your team to hit their targets

How to move off the floor, without everything falling apart. 
Inner Salon CEO Snapshot


CLICK HERE
to get your hands on it
Let's chat…
I'd like to chat with you a bit more about your business and how I may be able to help you. Just click here to jump over into messenger & chat!
Resources:
CLICK HERE to join the Profitable & Successful Salon Owners Facebook Group