What You're Missing When It Comes to Client Retention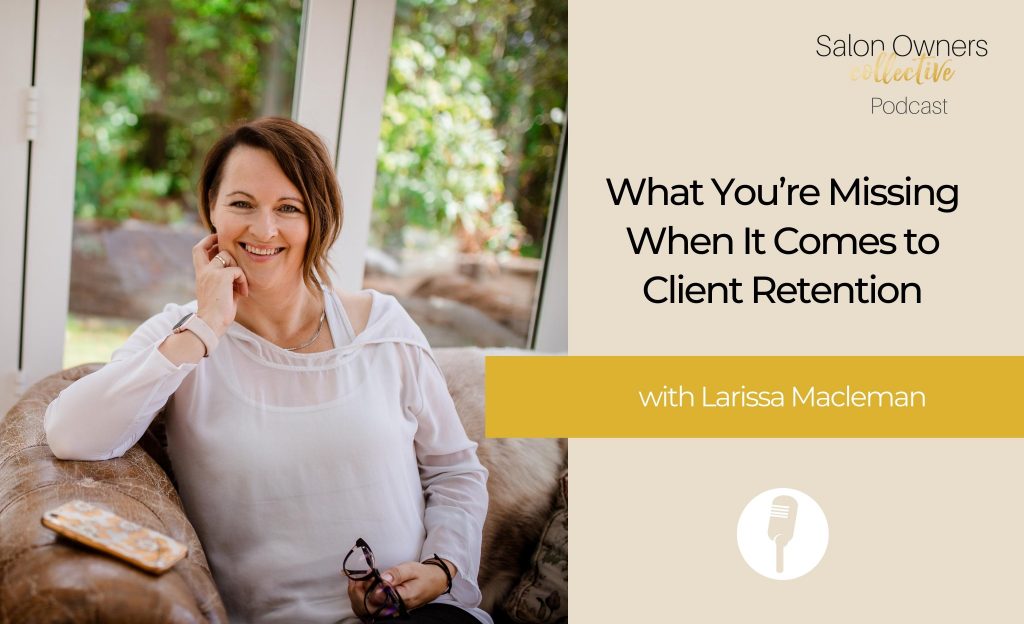 Have you ever wondered if there was an easier way to ensure clients always come back to the Salon?

It can be super frustrating, right? You stress the importance of rebooking to your team, but they fail to do so! 
It feels like client relationships are made and efforts are made, but for what? To never see the client again?
As an owner, it's so tiring when you're not only managing the operations of the Salon and ensuring the business is profitable, but you feel like you have to constantly be on your team's back about rebooking! You want to be able to trust them to manage all of the clients in the Salon so that they are happy and will come back through your doors instead of the Salon down the road.
Did I hit the nail on the head?
Hello! This is something I know too well. That's why I want to let you in on a little secret…
My most effective, client retention strategy that you and your team can implement both before and after the service… to ensure the client always returns.
Let's dive into the episode…
Here are three reasons why you should listen to the full episode:
Learn the secret to future-proofing your Salon (even if a team member leaves)

Why your team aren't hitting their targets

The solution to client retention & how to get them coming back through the Salon door every time. 
Inner CEO Snapshot
CLICK HERE to get your hands on it
Let's chat…
I'd like to chat with you a bit more about your business and how I may be able to help you. Just click here to jump over into messenger & chat!
Resources:
CLICK HERE  to grab a copy of my retention resource (it will open via messenger) 
CLICK HERE to join the Profitable & Successful Salon Owners Facebook Group