What You ACTUALLY Need to Be Posting On Social Media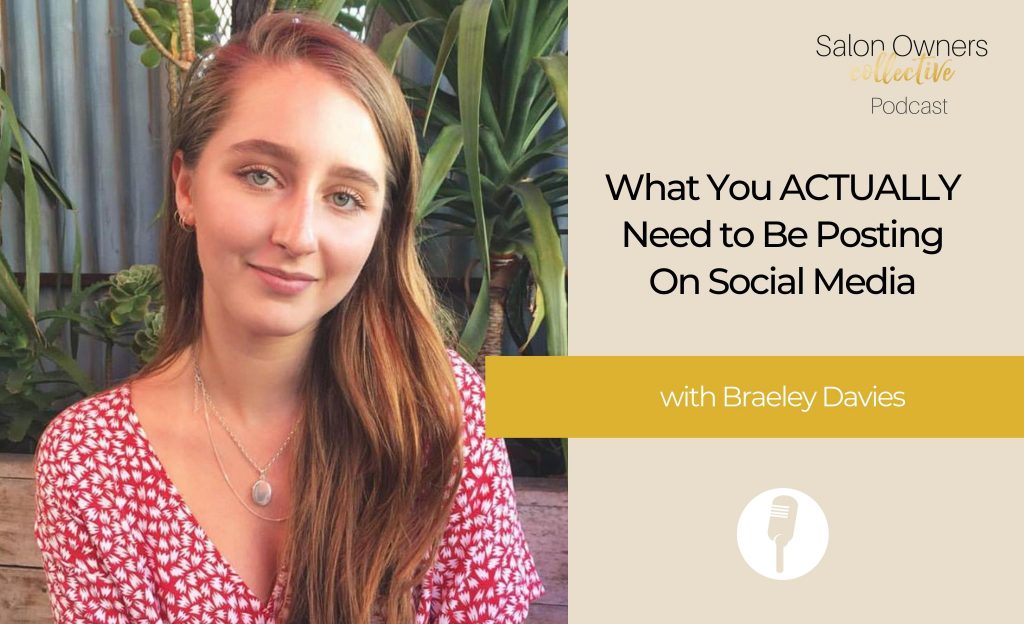 Do you find it tricky to keep up with social media? 
You know you have to do it, but you often don't have the time, nor the energy to really put effort into it and prioritise it. 
As a result, you can end up posting the bare minimum just to keep things 'ticking along'. Hair transformation photo after hair transformation photo, before and afters of your team's latest blonde transformation… you know the one! 
After all, it's just taking one more thing off your busy to-do list. And honestly, kudos to you for getting it done when you can. 
But the problem with doing this all the time is that: You end up posting the same thing as everyone else. Every Salon does a full head of highlights, and every Salon has great before and afters. So what sets you apart? 
And you might think it's the great work you do, and that's definitely part of it, but there's more to social media than posting about how good your clients look! 
Social Media in today's climate is so overpopulated, so you need to find a simple way to set your salon apart from the rest. 
Hint: it's more simple than you think. 
In this episode of the podcast, I want to introduce you to Braeley Davies, Marketing Manager and social media guru here at Salon Owners Collective. 
Braeley has joined me on the podcast to share with you the  3 game-changing strategies that every salon owner should be using when posting on social media if you want to set yourself apart online AND most importantly, grow your client base through social media. 
Keep listening to hear the incredible marketing strategies that Braeley has up her sleeve….
Here are three reasons why you should listen to the full episode:
Discover how to set your Salon apart from other Salons on social media

Learn marketing strategies that actually help your business grow

How to create a marketing plan and stay consistent with posting
Want to know the 10 Best Salon Strategies for Sales and Marketing? 
CLICK HERE to grab a copy of my guide  
Instagram Checklist:
CLICK HERE to grab a copy
Let's chat…
I'd like to chat with you a bit more about your business and how I may be able to help you. Just click here to jump over into messenger & chat!
Resources:
CLICK HERE to join the Profitable & Successful Salon Owners Facebook Group