Ways to Keep Team Culture & Engagement During This Time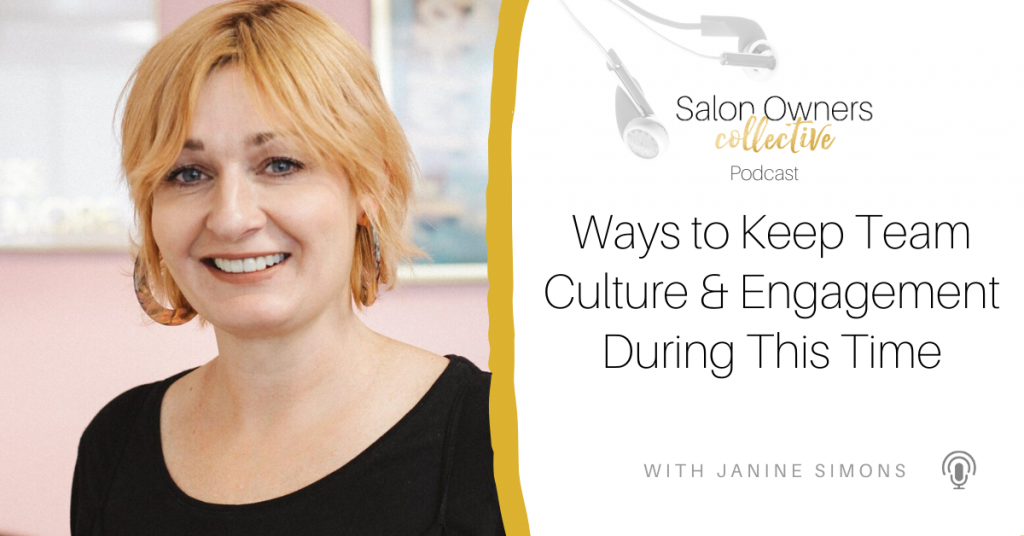 One of the biggest struggles that Salon Owners I know are facing right now is with how to keep their teams engaged during this crazy time we are facing in the world. 
Is this a problem you're facing?


Whilst everyone's situation is a little different right now, one thing's for sure- that this is a time where your usual team culture & engagement could easily slip away.

But you should not let this happen!

In this episode, I'm joined by Salon Owner & Kevin Murphy Colour Master  Janine Simons. 
This episode is actually a replay of the LIVE session we hosted in the Salon Owners Collective Group, where Janine and I answered all of your questions about how to keep up team culture & engagement during this time, including some activities, education ideas and client advice. 
Join The Momentum Program Waitlist
CLICK HERE to find out more
KEEP YOUR BUSINESS ALIVE
CLICK HERE to gain free access to the Survive to Thrive HUB- your key to keeping your business alive during this time