Turning Followers into Lifelong Salon Clients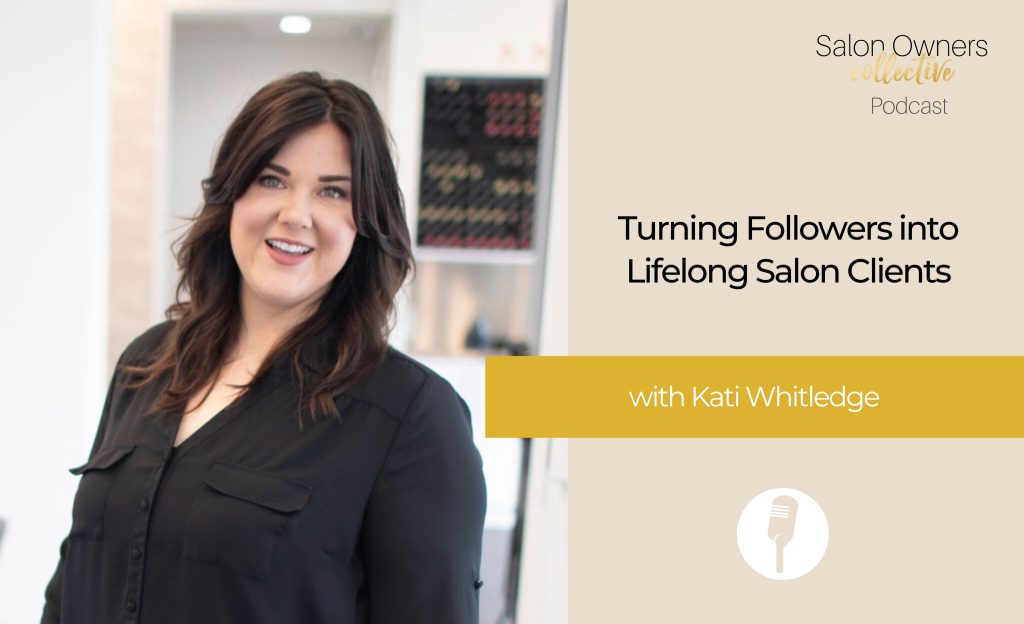 You don't often get a second chance to make a first impression, especially in the Salon Industry. 
In today's online-dominated world, 95% of people who visit your website are new clients. 
Yes, that's right! NEW clients.
Potential new clients will stalk your Salon's website and socials, forming an expectation of what they will get if they come to your Salon…will you live up to their expectations?
So how do you turn all that online activity into actual paying clients that LOVE what they see online and offline, and come back again and again? 
I want to introduce you to the CEO of MYA & former Salon Owner, Kati Whitledge. 
Kati is an expert with social media & marketing Salons online. MYA is a Marketing and Client Recruitment Software for Beauty Industry Professionals that uses human behavior techniques to match clients with the perfect Salon for them. 
In this episode, Kati & I discuss what to post on your social media feed and website that will attract clients to your brand, as well as strategies that you can implement in your Salon that will ensure those clients always return. 
Here are three reasons why you should listen to the full episode:
Discover what to post on your social media feed to attract clients

Learn the importance of a website for your Salon business in setting the scene for your brand.

How to ensure your clients love your Salon online & offline. 
9 Part Plan
CLICK HERE to get access to the 9-part plan to Salon success
Let's chat…
I'd like to chat with you a bit more about your business and how I may be able to help you. Just click here to jump over into messenger & chat!
Resources:
CLICK HERE to join the Profitable & Successful Salon Owners Facebook Group
CLICK HERE to listen to "What Got You Here, Won't Get You There" 
CLICK HERE to listen to "Life Force" by Tony Robbins
CLICK HERE to check out Mya