Transforming Stylists to Think, Believe & Perceive Differently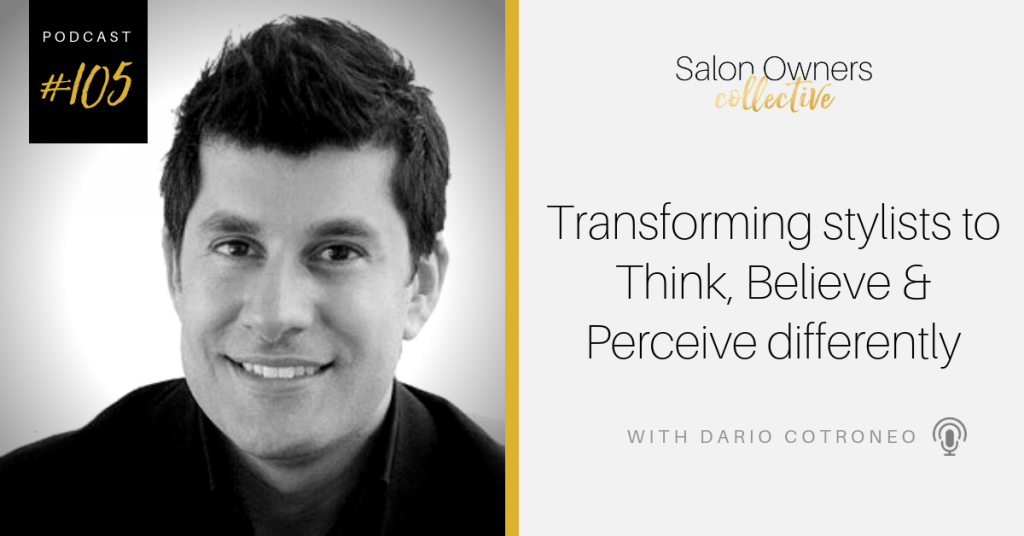 What you do as a stylist is so much more than just styling hair; You are helping beautiful people solve meaningful problems. That in itself creates such a powerful outlook that we all should be onboarding daily in our workplace.
Dario Cotroneo has developed a very unique approach to hairdressing & education resulting in exciting ways to learn and enjoy.
He has an extensive successful background including being featured in magazines like UK Marie Claire, Cosmopolitan, Cleo and much more. He also travels all over the world as an educator and will be sharing those same educational insights in this episode.
As you listen to our conversation, you'll learn:
Deeper purpose than just cutting hair
Making an experience emotional and not rational
Being Respected by Clients
Displaying a Leadership Role
Dealing with anxiety & Learning Self Love
Chemicals for Feeling
RECOMMENDED LINKS
CLICK HERE for more information about DCI Education
CLICK HERE to Learn more about the Scholarship for Apprentices
CLICK HERE to Follow DCI on Instagram
CLICK HERE to read more about Dario
CLICK HERE for Recommended Book – Start Ups & Self Care by Megan Larsen
CLICK HERE to Download the Salon Owners Collective Freedom & Profit Guide