The Top 7 Things To Work On Right Now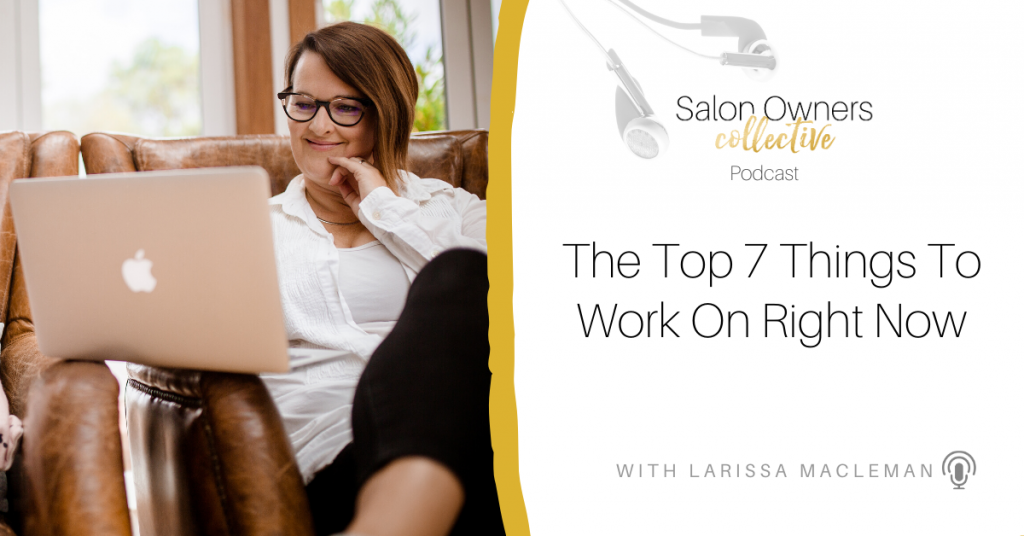 Given the times we are facing…
What I've realised, as so many Salon Owners I know have had to close their Salons or cut back hours, is that we need to try our very hardest to make the 'best' out of the 'worst'.
We have been forced to take a step back from working 'in' our businesses, which I see as a crucial opportunity to work 'on' your business instead.
Fill your days, where you can, with productive activities that will continue to move the needle in your business, even if you can't actually have the doors open for trading. 
Because as a business owner, it's your job to keep things moving forward in your business and try as hard as you can to keep things running smoothly (while chaos is happening in the world!)

In this episode, I'm going to share with you the top 7 things you should be working on right now, behind the scenes, to really focus on doing the things you CAN do during this time rather than those you cannot. 
KEEP YOUR BUSINESS ALIVE 
CLICK HERE to join our Keep Your Business Alive Series NOW- for free in messenger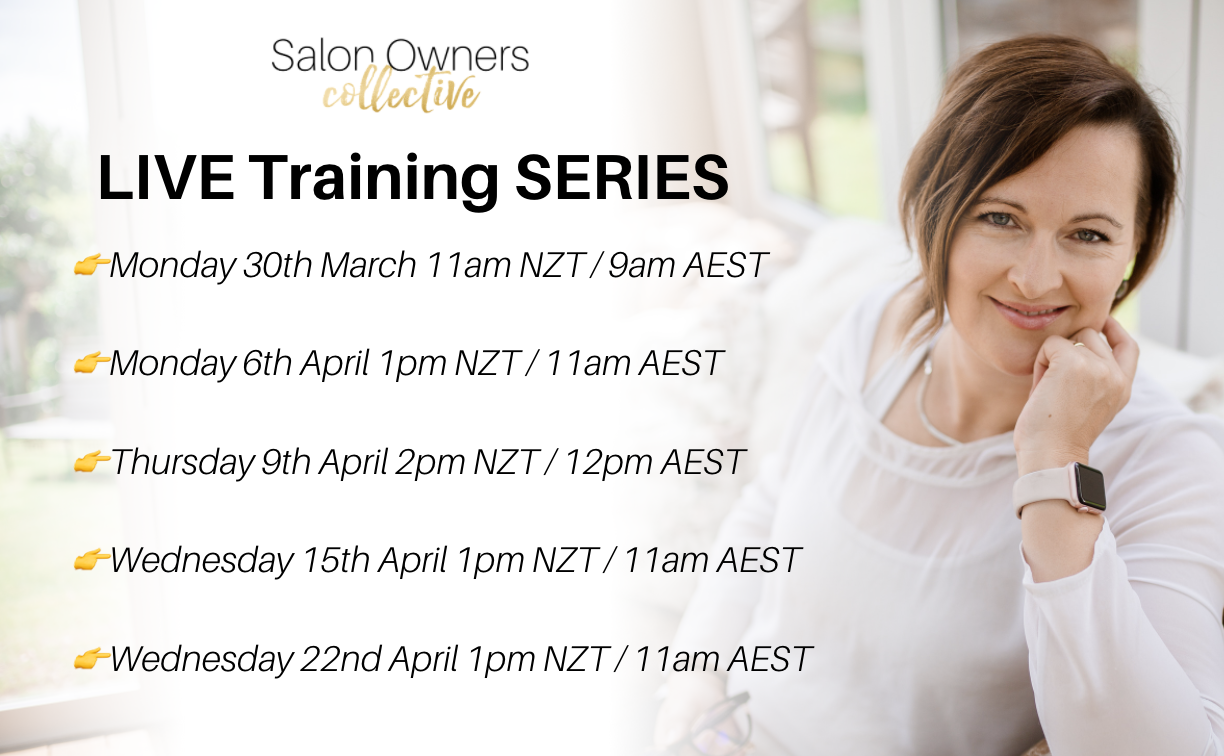 CLICK HERE to find out more about The Momentum Program