The Salon Owner's Guide to Saving Time & Increasing Profits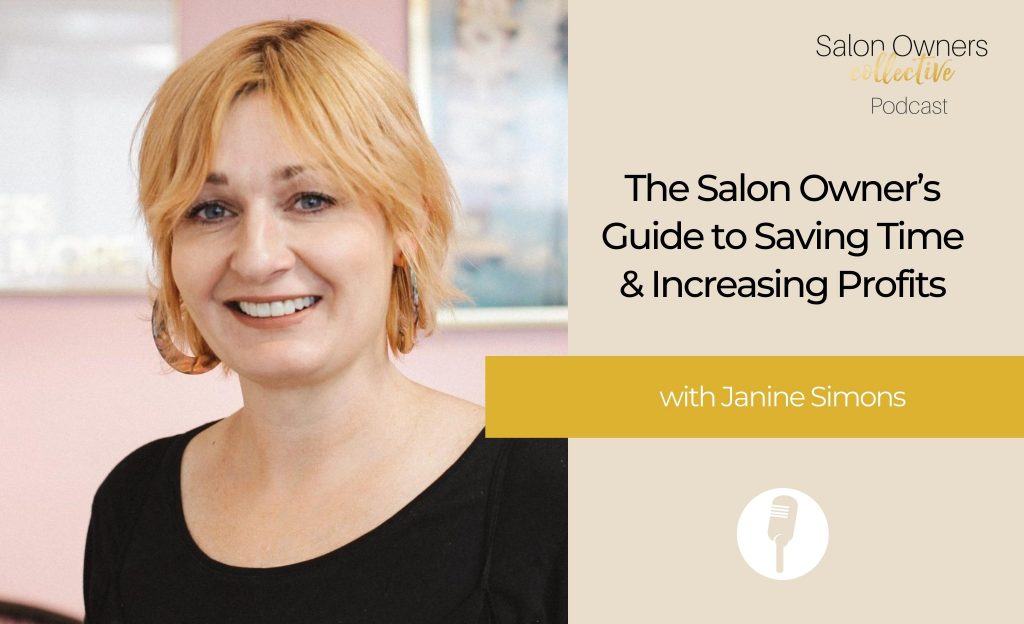 I always say time is money in the Salon Industry.

But simultaneously, 'time' is the one thing we always feel like we don't have enough of!
Do you ever wish you could just wave a magic wand and your profits would increase, without any additional output or time spent from you or your team? 
Uh, hello! Sign me up…
Well, did you know, there is actually 1 secret trick to doing this… something so small that many salon owners don't even think about. However, in the long run, this thing can be the difference between having a successful, profitable, and growing Salon… and one that is none of those things! 
Finding ways to save time and money are two things that every Salon Owner can always do more of, which is why I want to introduce Janine Simons. 
Janine is the Salon CEO at Mane Salon & Founder of Colour Bar Manager, an app for Salon Owners to elevate salon profits, enhance client service and make stylists' lives easier. 
In this episode, Janine will share with you how to create new opportunities amongst your team and clients, to ensure you are saving time and increasing profit.
Let's dive into this episode and hear Janine's top-secret time-saving hack.
Here are three reasons why you should listen to the full episode:
Discover how to save time and money with your inventory and stock. 

Learn how to get your team on board (AND LOVE) with a new system.

Find out what Colour Bar Manager can do for the growth of your Salon.
Inner Salon CEO Snapshot
CLICK HERE to get your hands on it
Let's chat…
I'd like to chat with you a bit more about your business and how I may be able to help you. Just click here to jump over into messenger & chat!
Resources:
CLICK HERE to join the Profitable & Successful Salon Owners Facebook Group
CLICK HERE to listen to Delivering Happiness 
CLICK HERE to follow Janine on Instagram
CLICK HERE to check out Colour Bar Manager