The Salon Lifestyle Effect: "No Saturdays, No Late Nights Say What?!"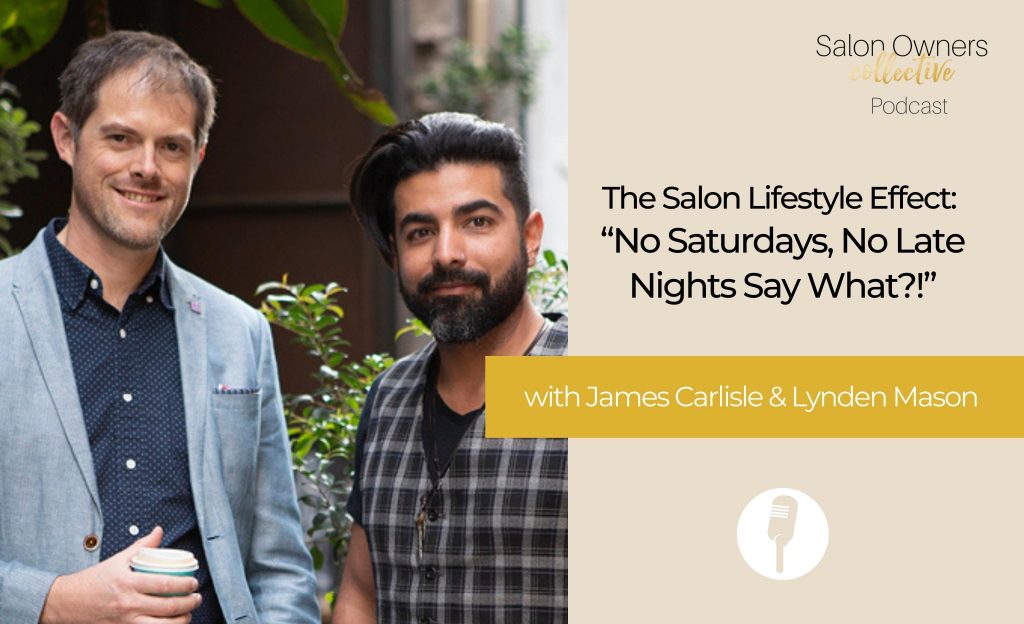 The Hair & Beauty Industry has had an undeniably huge shake up!
Salons that were once thriving and growing are having to adjust considerably to suit the new industry climate…  the 'lifestyle effect' is at large and nobody wants to work late nights or Saturdays.
Your team is more demanding than ever and you're worried that if you don't meet their demands, they'll leave. But then if you do give in, you'll end up back on the floor 50+ hours a week… and you'll be left feeling resentful!
Sure, they can have the lifestyle they want, but does yours have to suffer?! It's a total double-edged sword!  
This is why I want to introduce to you, my two friends, James Carlisle & Lynden James, owners of Vivo Hair & Skin Clinic. 
If there is anyone who is making it work against all odds…and for the most part completely unscathed, it's these two. 
With over 90 salons nationwide, they have their finger on the pulse and are implementing the big-rock strategies Salon Owners need to tackle this new 'norm' in our industry. 
Even post-pandemic & pre-recession James & Lynden are reaching success, on a mission to reach 100 Salon's by the end of the year. 
Let's hear what the boys from Vivo have to say about the industry and team in particular…
Here are three reasons why you should listen to the full episode:
Discover the latest industry trends

Learn expert advice around training apprentices and how to get them to stay with your Salon

How to implement the "Lifestyle Effect" within your Salon without sacrificing your business growth. 
Rockstar Team Guide:
CLICK HERE to get a copy
Let's chat…
I'd like to chat with you a bit more about your business and how I may be able to help you. Just click here to jump over into messenger & chat!
Resources:
CLICK HERE to join the Profitable & Successful Salon Owners Facebook Group
CLICK HERE to check out Vivo's website
CLICK HERE to listen to Life Force by Tony Robbins
CLICK HERE to listen to Why Motivating People Don't Work by Susan Fowler