The 'Perfect' Recipe for Transitioning From Stylist to CEO (Uncovered!)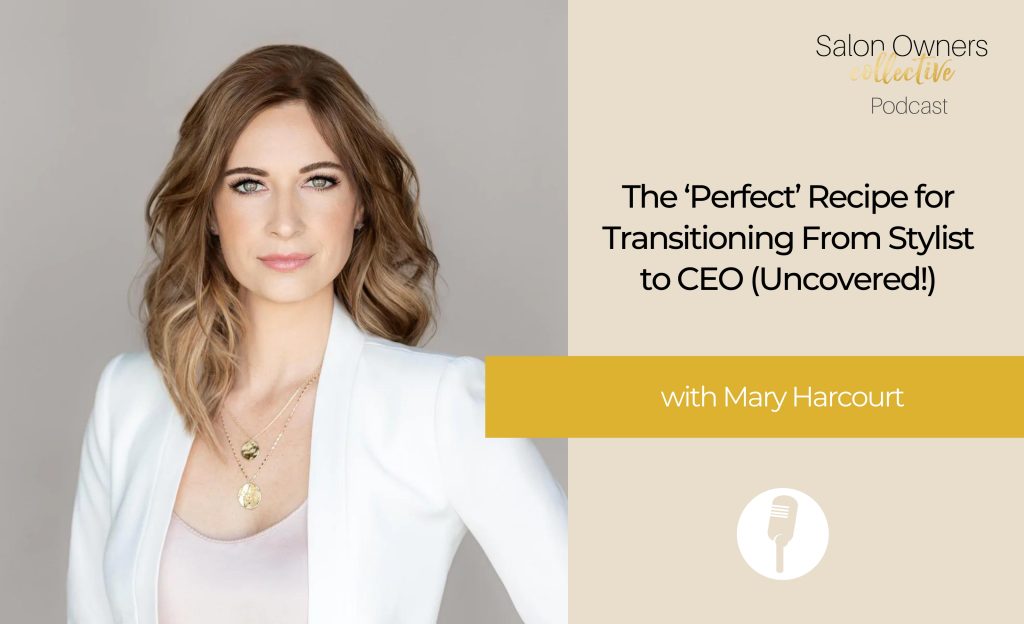 There is a fine line between having great technical skills and being a great business owner.
You start out as a stylist or therapist, you're passionate about what you do, and you're good at what you do. It's enough to make you decide to open your own Salon. 
But technical skill can only take you so far. 
Because when you're so good at serving clients, it often means clients only want you, which leaves you overbooked and overwhelmed.
You can't do it all by yourself – so you grow a team.
But growth brings so many lessons as a Salon CEO…and there is only so much you can prepare yourself for. Business is a whole new game. 
This is why I believe in the power of learning from someone who is 2 steps ahead of you, who has been there, done that. 
I want to introduce you to Mary Harcourt.
Mary has decades of experience in the industry and knows what it takes to run a thriving and growing business.
Mary is a former hairstylist, turned lash guru, who is now running her own manufacturing company for lighting systems for spa and lash Salons. 
Mary and I sit down in this episode to share with you the strategies around navigating the ever-changing landscape of going from an operator (hairstylist or therapist) to owning your own business and becoming a true salon CEO.
We discuss team, marketing, CEO burnout, and everything else in between!
Here are three reasons why you should listen to the full episode:
Discover the secret to becoming a successful Salon CEO 

Learn my strategy for transitioning from a hairstylist to owning a business

How to navigate the world of business ownership 
Inner Salon CEO Snapshot:
CLICK HERE to get your hands on it
Let's chat…
I'd like to chat with you a bit more about your business and how I may be able to help you. Just click here to jump over into messenger & chat!
Resources:
CLICK HERE to join the Profitable & Successful Salon Owners Facebook Group
CLICK HERE to check out Mary's website
CLICK HERE to check out Mary's Podcast