The Hard Truth About Your Salon's Culture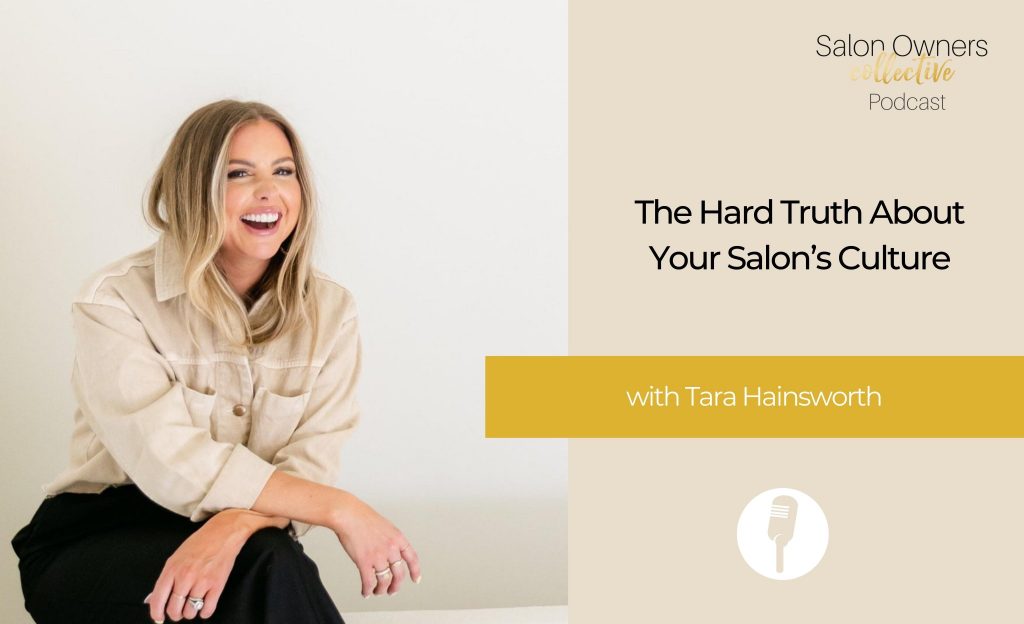 As a Salon Owner, it can be so easy to get sucked into what I call "shiny object syndrome", especially when you first open your business…press pause on that team retreat for now! 
You're ready to hit the ground running, and do all the things you have always wanted to when stuck behind the chair working for someone else. You feel like a kid in a candy store, right?!!
But in my perspective, this can be a big mistake. 
Less is always more, especially when you're first starting out in Salon Ownership. It's important to build strong foundations in your salon business so that you don't have to backtrack and backfill once you have grown. 
One core ingredient of a successful business that you need to get clear on at the start, is your culture. The thing that makes the wheels go round.

I know building a strong team culture can feel tricky for a lot of owners. Like, you worry that if your culture isn't strong enough… your team might not stay around, you might not be able to hire new team members and it will affect the overall feel and reputation of your Salon. 
Like, you know that everyone wants to work for someone that has a great reputation! 
I know you might be asking, "okay but what does an amazing culture look like?" 
So, I want to introduce you to Tara Hainsworth – the owner of the successful Salon, Hainsworth & Company. Tara has nailed the secret recipe to team culture and what successfully grew her team from 2 to 20. 
Tara is going to share her strategies around how to build an amazing team culture so that your team won't leave… and how to be flexible in your business. It's time to do less, but do it better and establish the core of your business before you can grow…
Here are three reasons why you should listen to the full episode:
How to build an amazing team culture

Learn Tara's secret for how to get your team to stick around and love working for you

Discover the first thing to implement when you open your Salon
Inner Salon CEO Snapshot
CLICK HERE to get your hands on it
Let's chat…
I'd like to chat with you a bit more about your business and how I may be able to help you. Just click here to jump over into messenger & chat!
Resources:
CLICK HERE to join the Profitable & Successful Salon Owners Facebook Group
LISTEN to the Power of One More by Ed Mylett
CLICK HERE to follow Tara on Instagram