The Biggest Mistake Salon Owners Make When Hiring an Apprentice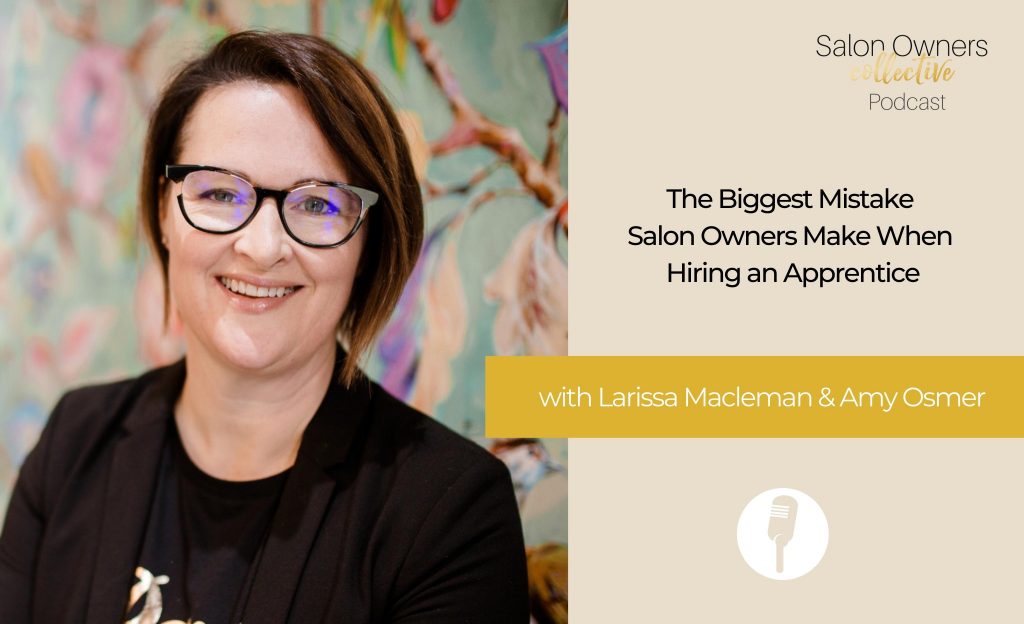 Are you ready to hire a Salon apprentice? Or more importantly, is your business ready? 
Like, your Salon is so busy that you feel like you can't catch a break. At peak times, your Senior stylists or therapists are booked up weeks in advance, and as a result, you have to turn away clients as you simply can't fit them in…and that's money walking out the door!  
Hiring another Senior stylist to take the pressure off the rest of your team would be ideal……  but it feels near impossible right now! You put an ad out to grow your team, and it's nothing but crickets! 
So then you consider hiring an apprentice and training them up instead, but I know what you're thinking…"Larissa, training an apprentice is time-consuming! Where can I find the time and energy to train someone completely new especially when things are hectic?!" 
Is it worth all the time and effort? 
That's why I want to share with you the secret to knowing when you're ready to hire an apprentice, and if it's worth your trouble…
In this episode, find out once and for all whether you're ready to hire a salon apprentice or not… and why the solution to your over-booked challenges may not be what you think it is.  Warning: the answer may surprise you!
Let's dive in…
Here are three reasons why you should listen to the full episode:

Listen to strategies to solve real-life team challenges and Salon Owners pains around hiring an apprentice

Find out if you're ready to hire an apprentice for your salon & why it may be worth all the time and effort

Get an insider scoop into  one of our very own Salon Mastery Coaching Calls
Inner Salon CEO Snapshot
CLICK HERE to get your hands on it
Let's chat…
I'd like to chat with you a bit more about your business and how I may be able to help you. Just click here to jump over into messenger & chat!
Resources:
CLICK HERE to join the Profitable & Successful Salon Owners Facebook Group