The 3 Systems & Processes Every Salon Owner Needs to Set Them Free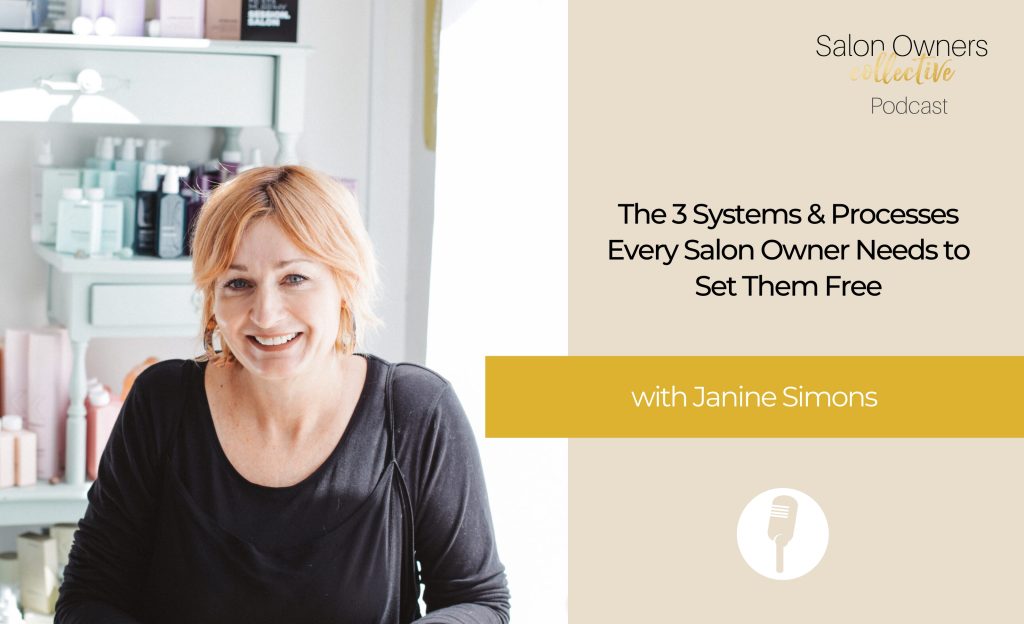 You opened your own Salon so that you could follow your own rules, right?
To create a life for yourself that allowed you to have freedom and security within your business so that you could do all the things that you wanted to:
Make it to your kids' sports games, work the hours you want to, spend time with your family & friends, build a career that you are passionate about…
But how can you have freedom as a Salon CEO if YOU are the only thing that is holding the Salon together? Like without you, the Salon falls apart. 
And this isn't what you want. You don't want to feel like you have a ball and chain tied around your ankles! You wish that you had your Salon running without you being at the centre of it. 
If this is you, then trust me when I say this…. systems and processes will set you free. So, in order to finally feel like you can confidently step away from your salon without worrying everything will go up in flames… then you need my 3 step secret to creating systems & processes in your business that will set you free. .
Nobody does this better than my good friend, Janine Simons, a living, breathing example of what freedom as a Salon CEO looks like. 
Janine is a powerhouse when it comes to running a reputable Salon, and building an amazing, fun team culture, with loyal clients….whilst she is jet-setting around the country as a Hair Educator & business entrepreneur. 
It is possible to have your cake and eat it too! 
If you want to hear our strategies our how to create more freedom in your business & no longer spend every hour in the Salon, let's dive in!
Here are three reasons why you should listen to the full episode:
Finally discover the missing puzzle piece in your Salon so that you can walk away (for a day… or 5) 

Learn my 3 step secret to creating systems & processes in your business that will set you free.

Set your team up for success with this Salon Mastery Strategy Step and they will feel confident and prepared to serve clients, make money, and contribute to the salon's growth… without calling for your help every 5 minutes.
9 Part Plan
CLICK HERE to get access to the 9-part plan to Salon success
Let's chat…
I'd like to chat with you a bit more about your business and how I may be able to help you. Just click here to jump over into messenger & chat!
Resources:
CLICK HERE to join the Profitable & Successful Salon Owners Facebook Group
CLICK HERE to follow Janine Simons 
CLICK HERE to listen to the book Radical Condor
CLICK HERE to listen to Atomic Habits