The 3 Keys to Running a Successful Business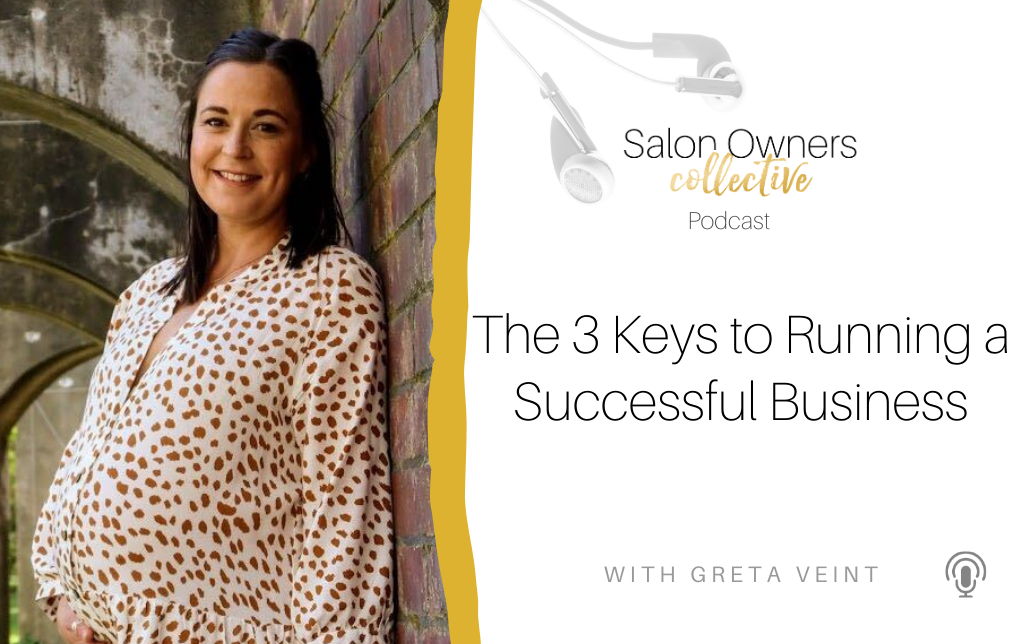 Being a Salon Owner can be an emotional rollercoaster.
Trust me, I get it…

Over my 20 years owning a Salon and growing a team of up to 30… there were a lot of ups & downs, team dramas, personal dramas, babies, weddings… and all the rest! 
The emotional rollercoaster that you experience when working in an industry that revolves around 'humans' is REAL… and it can feel crazy at times!

But one of the most important lessons that I learned as a Salon owner- and that i'm still practicing in my business today- is leaving the emotions out of it when it comes to making business decisions. 
That's why in this episode, I'm bringing in special guest Greta Veint. Greta works with me at the Salon Owners Collective as a business coach to Salon Owners like yourself… and her expertise is running a business like a #pro.
 One key aspect of that?
…Data-driven decision making. 
Join us in this ep as we divulge into this… plus the 3 BIG things all Salon Owners need to be doing in order to run a successful business. 
Here are three reasons why you should listen to the full episode: 
Learn the 3 BIG things you need to be doing in order to run a successful business
Find out what may happen if you don't do these things…
Discover the key to gain Momentum in your Business
Let's chat…
I'd like to chat with you a bit more about your business and how I may be able to help you. Just click here to jump over into messenger & chat!
Resources:
CLICK HERE to join the Profitable & Successful Salon Owners Facebook Group
CLICK HERE to grab the FREE Christmas Game Plan