The 1 Thing That Will Make Your Salon Team Stay Longer (Or Forever)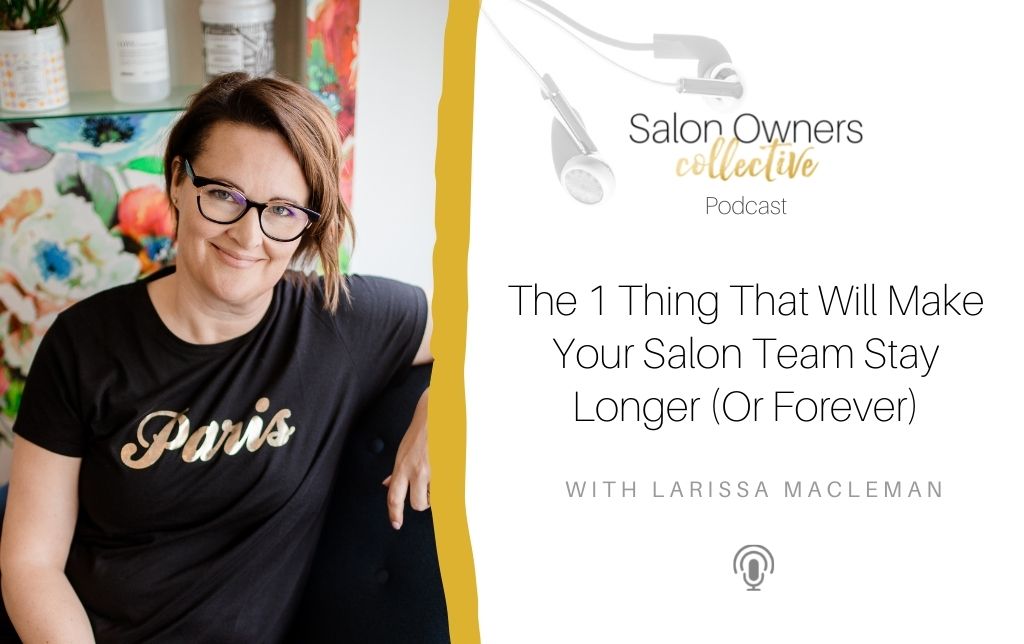 Have you ever found yourself having an awkward conversation with a team member, who is asking for a pay rise that they are not quite ready for? Or worse, having an employee leave on their own terms before you have had a chance to share the plan you had envisioned for them in your Salon?
It can not only be really painful for you, but I actually believe the situation can be avoided from the beginning and can instead result in a positive outcome that benefits you and your Salon.
You must be wondering, how on earth do I achieve this? Well, let me tell you!

I know that keeping your employees motivated is a priority for you, alongside growing your business, having clients coming through the Salon doors, and of course, reaching your sales target. After all, that's why we do what we do! 
But what I think is fundamental to the success of your Salon, is finding the secret to KEEPING them and ensuring they stick around.
From the moment your potential employee walks into your Salon for the first time, you need to have a plan in place.  How will you align their dreams and desires with a well-thought-out, step-by-step career roadmap for them to flourish within YOUR business?
What are YOU looking for them to achieve in their time with you? What does their career pathway look like with YOU?
I am going to give you all the tips and tricks you need to build and grow a Rockstar Team that will stay for the long haul…and that will end up supporting your vision of having a successful Salon. 
Attracting and Building your Rockstar Team
Get the Rockstar Team Guide, just CLICK HERE 
Apply Now:
Come work with me in 2022 by joining my Salon Mastery Program. In the Program, we guide Salon Owners like yourself fully Master their role as 'Salon CEO' and Grow a Rockstar Team, leading that Team to Smash Sales Targets, Earn Powerful Profits and Attract & Retain Dream Clients.
Apply now and we'll see if we're a match to work together.
Resources:
CLICK HERE to join the Profitable & Successful Salon Owners Facebook Group