Switching your Mindset to Improve your Life & Business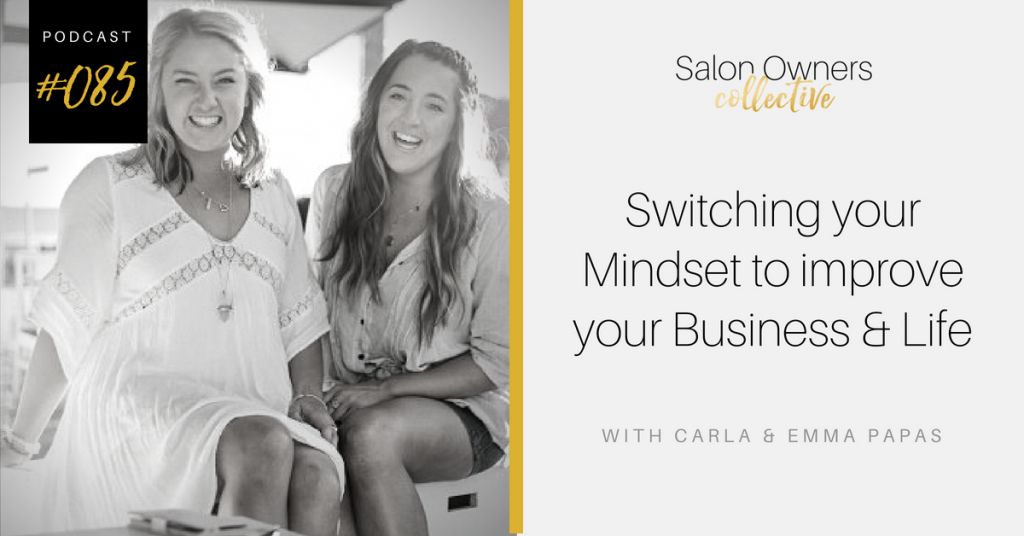 Everyone has a different outlook on what success looks like, but once you strip it all back and start being more present in your life and business, you might notice your mindset slightly shifts.
In today's episode, I'm talking with health & lifestyle coaches, Carla & Emma, also known as the Merry Maker Sisters. They discuss through their own personal experiences that being busy and stressed does not equal success. Being present and your true authentic self will win the success battle, every-single-time.  
We discuss:

How to be present and "show up" in your life and business


Improving your productivity

Why you are feeling anxious as a business owner

How to make business changes within the public eye

Self Love
I hope you take away as much wisdom as i have from this episode, these two ladies are a breath of fresh air and will open up your mind to view your business very differently.
RECOMMENDED LINKS
CLICK HERE to learn from Carla & Emma through their Programs, Blogs & Recipes
CLICK HERE to listen to Merry Maker's Get Merry Podcast
CLICK HERE for Recommended Book The Motivation Manifesto – Brendon Burchard
CLICK HERE for Recommended Book The Surrender Experiment – Michael Singer
CLICK HERE for Recommended Book The Hero Journey – Joseph Campbell