Surviving the "Christmas Cray Cray" Season In Your Salon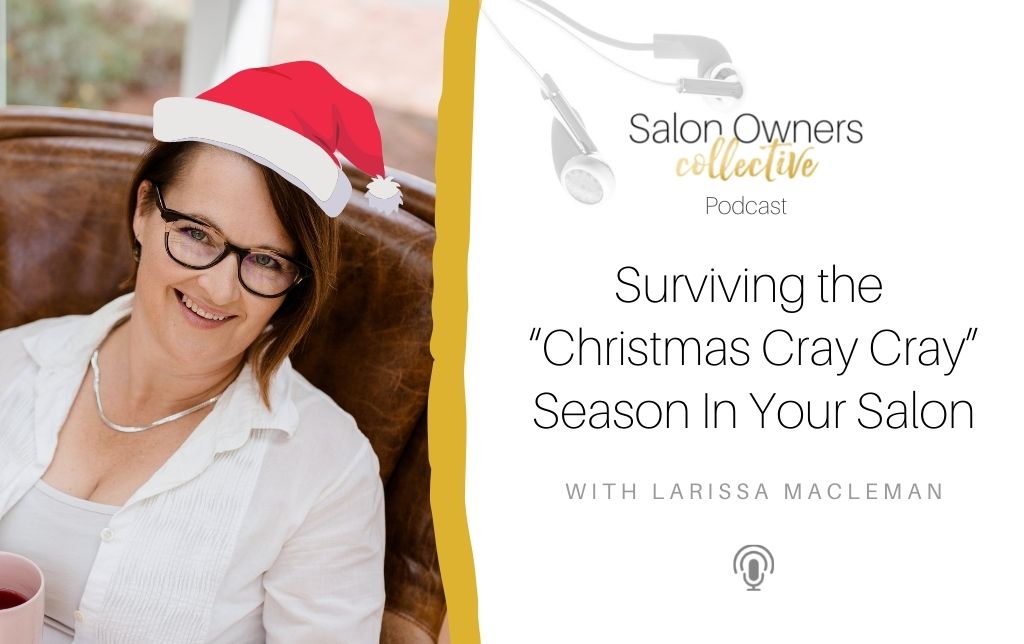 How is it almost Christmas? I feel like the months go SO quickly, and let's not mention the fact that it is almost 2022 (gulp!). 
I'm sure you are holding out for a well-deserved break after the Christmas Cray Cray period has just about broken you! I remember when I had my Salon…. it would get down to that final week before the Salon shut for Christmas & New Year, and we would be counting down the days every morning. Getting that one step closer to collapsing on the couch and enjoying putting our feet up for days on end. 
However, as you start to slow down and unwind, the Salon is the opposite. It can feel like mayhem!
With last-minute client cancellations, reschedules and long days, with barely any time to stop and take a break…it can be exhausting, to say the least. 
So, I wanted to share with you my top tips for getting through this last week. To survive the last kilometres of your marathon, without totally exhausting yourself so that when Christmas day comes around, you aren't a total zombie and you can enjoy the break you have so earned. 
Salon Christmas E-Book:
Here are my 12 steps to Survive Christmas in Your Salon, CLICK HERE for the guide
Let's chat…
I'd like to chat with you a bit more about your business and how I may be able to help you. Just click here to jump over into messenger & chat!
Resources:
CLICK HERE to join the Profitable & Successful Salon Owners Facebook Group