Surviving Christmas & Thriving in 2019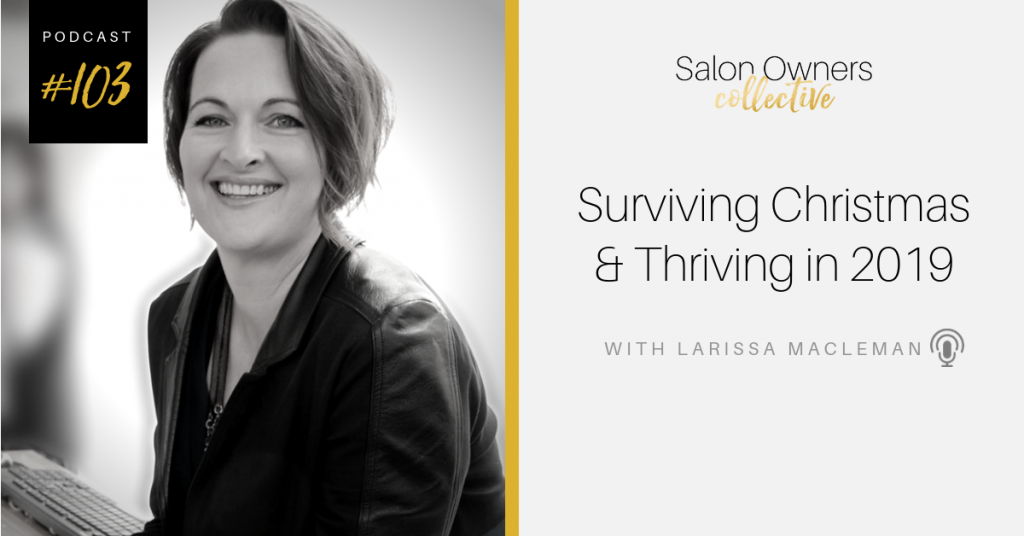 Podcast: Play in new window | Download
The Christmas Period is always SO hectic for Salon Owners and for some reason, everyone decides to go a bit mental in December.
It starts to feel like our whole client database wants to visit us, they mean well but it also makes us go a little bit crazy too! It seems to also take us away from the things we love doing. We suddenly get stuck back behind a chair and as much as we enjoy it, there seem to be more pressing matters that need our attention!

Join me on this episode as I talk through the ugly 3 week period in the salon that we all call 'Christmas'.
During this episode I deep dive into the personal sacrifices we all seem to make each year and the 5 steps needed to thrive and have an amazing head space going into this Christmas season.
In this episode I cover:
Overbooked Clients

Personal Sacrifice

Yearly Personal Reflection & the dread that seems to come with it

Supporting your Team

5 Steps to Thrive
I know you are going to love this episode and gain a lot from it!

RECOMMENDED LINKS
CLICK HERE to Connect with Larissa Macleman on Facebook
CLICK HERE to  Message Larissa
CLICK HERE to follow Salon Owners Collective on Insta
CLICK HERE to check out the Salon Owners Collective Website
CLICK HERE to Download the Freedom & Profit Guide 
CLICK HERE to Register for the Mastermind & Coaching Program