Suite Rental Salons vs. Team-Based Salons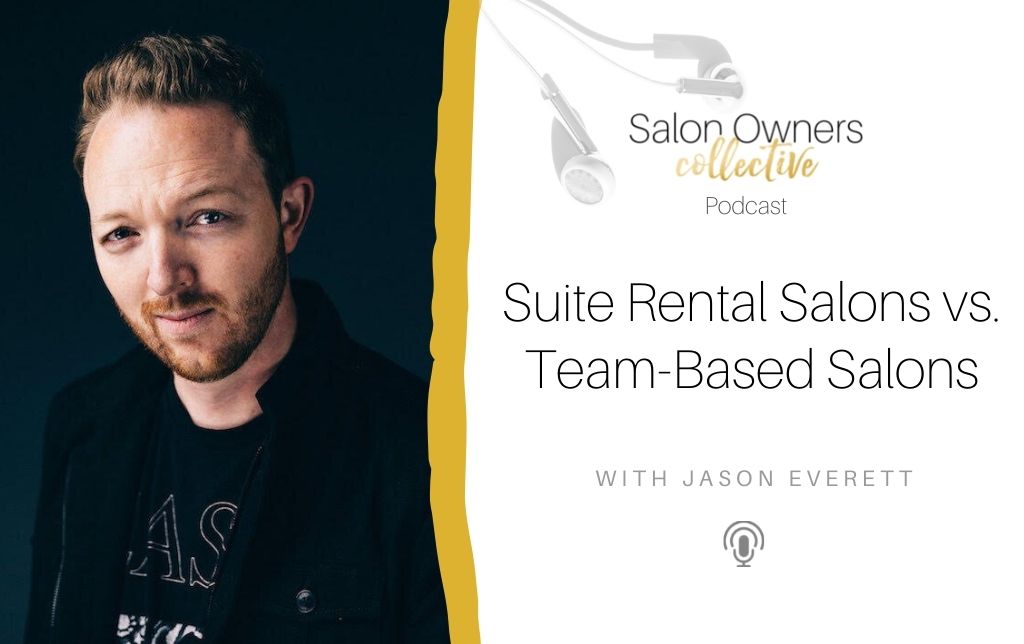 It's no secret that suite rental salons are becoming more and more popular. As a Salon Owner, you probably already know this.

Now, I know it may appeal to many, but is it more beneficial than having your own team?

This is something I get asked a lot by Salon Owners… it's confusing to know which option is right for your Salon!

So, I wanted to chat with someone who could shed light on this question and give their honest answer to it, to help Salon Owners know if ditching team-based Salons is the right choice.

Jason Everett currently runs the 'High-Performance Salon Academy' in America, where he works with many Salon and Beauty companies across the world.

In this episode, Jason will share with you his amazing insight on what works, and what doesn't in both salon suites and team-based salons, so you can feel confident in which option is best.

Inner CEO Snapshot
CLICK HERE to get your hands on it
Let's chat…
I'd like to chat with you a bit more about your business and how I may be able to help you. Just click here to jump over into messenger & chat!
Resources:
CLICK HERE to get the Team Code of Honor by Blair Singer
CLICK HERE to listen to the High-Performance Salon Academy Podcast
CLICK HERE to participate in the 7 Day Beautiful Minds Challenge by the High-Performance Salon Academy
CLICK HERE to join the Profitable & Successful Salon Owners Facebook Group