Stop & Think- That's All It Takes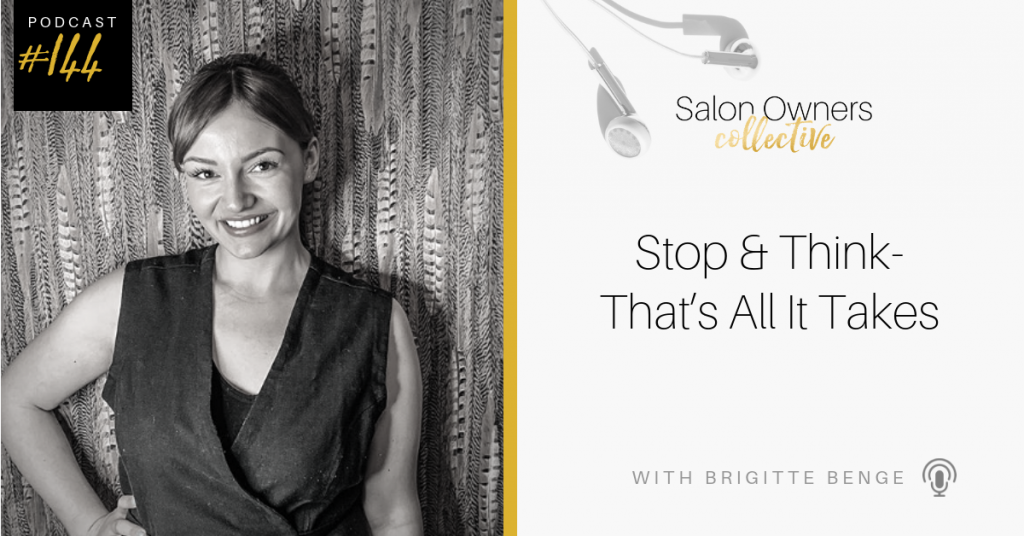 Of all the things in life we set out to master, the most important of them all is the mastery of ourselves.
Mastering our own selves should come before anything, and while it is a journey, it is a real key step to take in order to master the business side of things too.
And what's so important in the journey of mastering ourselves is setting intentions. This is actually something which I've just implemented with my own team here at SOC.
In this episode I'm chatting to Erin Harper from the Confidence Co. Erin works with entrepreneurs within the hair and beauty industry, like yourself, on self-mastery and living with intention.
Tune in below to hear Erin's expert advice on how to do these things and why they are so important.
In this episode, you'll hear about:
[0:00]- Meet Erin
[1:05]- A week in the life
[2:00]- Live with intention
[8:05]- Starting things before we we're ready
[11:00]- Clearing out the noise
[17:30]- Ways to create white space
[22:17]- Erin's mantra
[24:10]- Erin's recommended resources
[26:35]- Where to find & stalk Erin
Recommended Links
CLICK HERE to check out our Podcast on Spotify
CLICK HERE to check out The 5am Club by Robin Sharma
CLICK HERE to check out Profit First by Mike Michalowicz
CLICK HERE to check out Codependent No More Melody Beattie
CLICK HERE to see the Confidence Co's Website
CLICK HERE to see Erin's Instagram
Chat with me
CLICK HERE to chat with me