Something You Should Never Forget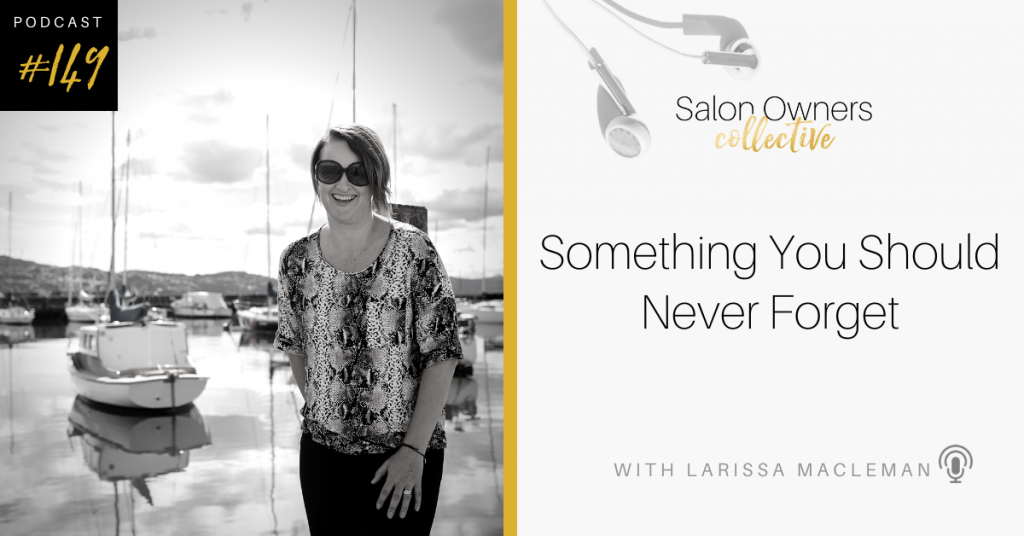 Has anyone ever told you? You're amazing.
As business owners, we are so focussed on pushing forward and growing, that we may forget to sometimes just stop and give ourselves a pat on the back.
I want to help you do this.
As a creative entrepreneur myself, I know what it's like to have always felt like you're destined for something a little different from those around you. Maybe the teachers at school didn't quite get it, or your parents, or maybe even you were confused about who you were at one point.
I'm here to tell you: I get it! And I think you're amazing.
Listen in to this episode to hear my pep-talk and also some tips for you moving forward.
In this episode, you'll hear all about:
[0:00]- Congrats, you're amazing!
[1:30]- You've survived
[2:05]- Have you ever felt different?
[3:30]- I felt divergent
[4:40]- 3 clear stages to step through from stylist to CEO
[6:00]- Keep going
[7:00]- Shiny object syndrome, stay focussed
[8:30]- Turn likes into bookings
[10:00]- Stay open, ask questions, maintain balance
Recommended Links
CLICK HERE to check out our Podcast on Spotify
CLICK HERE to listen to Episode #132 and HERE to listen to Episode #136
Join the Countdown
CLICK HERE to sign up for our Christmas Countdown