Social Media & Branding Adaption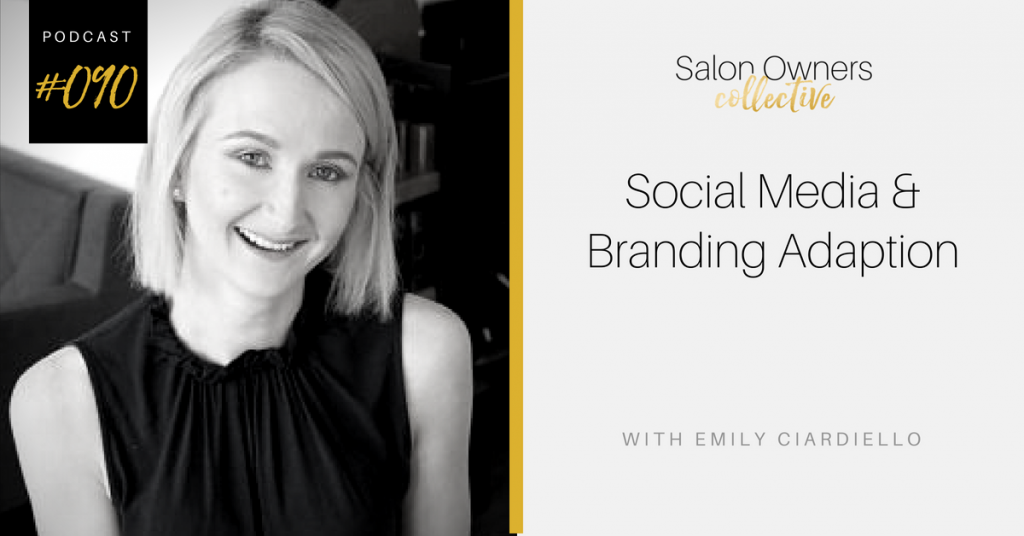 From being a primary teacher to working with cheese then winding up in the hair and beauty industry all from one creative idea that stemmed while getting her hair done.
In today's episode i'm talking with, Emily Ciardiello, Creative Director & Co-founder of Foil Me.
Join us as she shares how to power through social media and adapt your brand through client feedback and recommendations.
Emily has a tremendous amount of tips and insights into how she creates growth within her own business through simply responding to the way salons use her product.
In this episode she shares:
The Foil Me journey and background

Adapting & changing products from client Feedback

Being REAL & present through client interactions

Insights into complementary services

Importance of Social Media presence

Instagram stories

Alining with Influences
RECOMMENDED LINKS
CLICK HERE to check out Foil Me on Instagram
CLICK HERE to check out Foil Me on Facebook
CLICK HERE to go to the Foil Me Website
CLICK HERE to follow Coltivate Me for a more personal experience with Emily