Releasing Your Food and Body Obsessions for Ultimate Freedom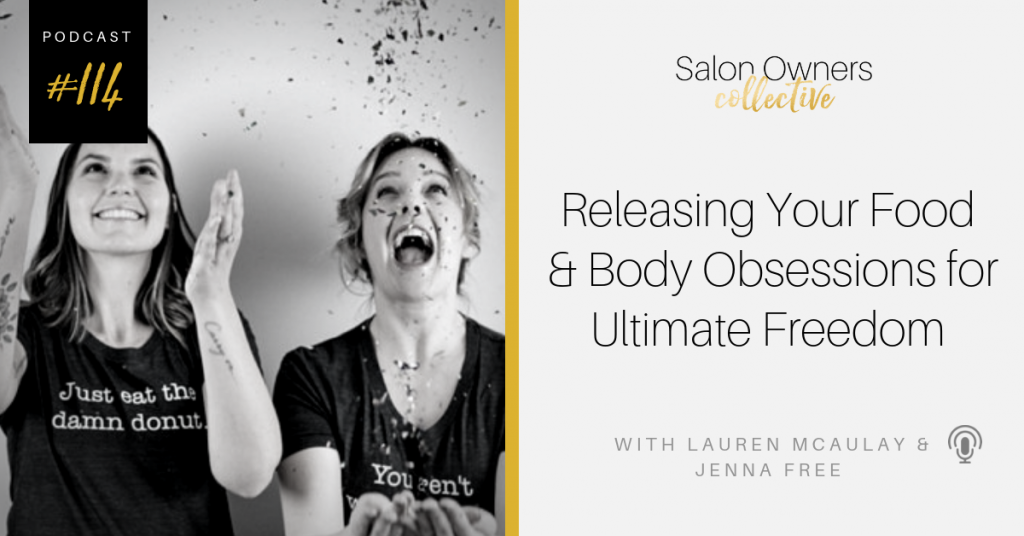 Do you find yourself famished or fixated on your next meal? Do you waste time wondering what you'll wear to make you look a certain way or mass deleting photos you took for your social media because you didn't like the angle?
These are indicators of a mindset gone haywire, and if you truly want to live a life of freedom, you have to rein it in and rebuild your relationship with food and your body. And that's exactly what my guests on today's episode, Lauren and Jenna of The Body Love Society help women do so they can live their freest and happiest lives.
In this episode you'll hear:
How Lauren and Jenna work to help women feel free around food and feel good about their bodies with their program The UnDiet
Why releasing yourself from obsessing about food, exercise, and perfection is the key to accomplishing your biggest goals
Mindset and confidence tips to help you transition away from "diet culture" and "all or nothing" thinking
The definition of intuitive eating how this plays a role in our lives as business owners, women, moms, and partners
RECOMMENDED LINKS
CLICK HERE to learn more about The Body Love Society on their website
CLICK HERE to connect with Laura and Jenna on Facebook
CLICK HERE to connect with Laura and Jenna on Instagram
CLICK HERE to Listen to the How to Love Your Body Podcast
CLICK HERE for recommended Book Loving What Is: Four Questions That Can Change Your Life by Byron Katie