Exploring E-Commerce to Scale Your Salon Business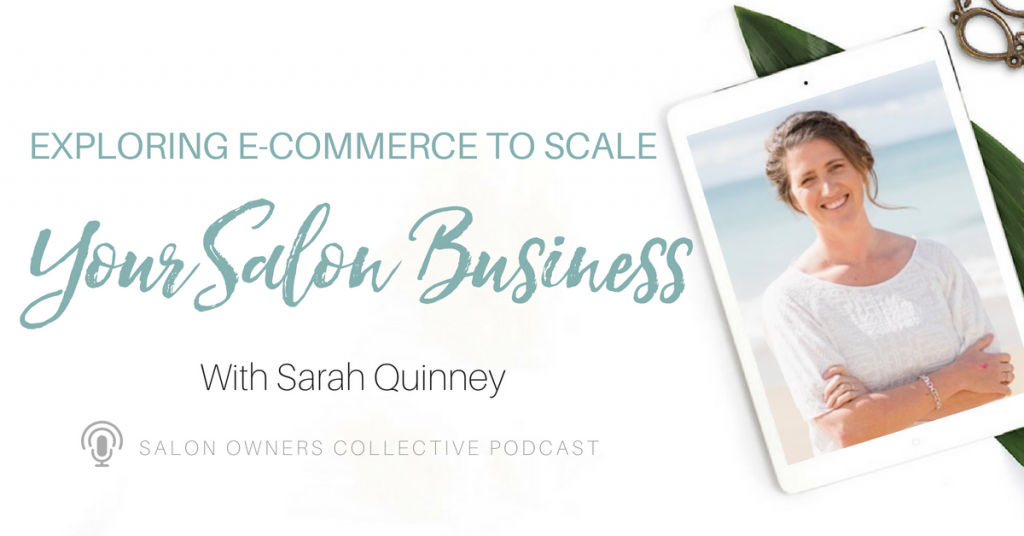 Your salon's website can do more than just online booking!
In today's episode of the Salon Owners Collective Podcast, I'm talking with Sarah Quinney, The E-Commerce Business Coach, about how you can leverage e-commerce principles to increase your sales and work toward scaling your salon.
Sarah has tremendous experience building highly successful e-commerce companies of her own so that she can be on the cutting edge and provide her clients with the today's top e-commerce strategies to start and scale their online stores.
In this episode she shares:
How to set your online storefront apart and have it feed your brick-and-mortar business and vice versa

Determining your value proposition and the best ways to communicate it

Viewing e-commerce as a long-game way to scale and build sustainable success
RECOMMENDED LINKS
CLICK HERE to learn more about Sarah and her work as The E-Commerce Business Coach
CLICK HERE to get Sarah's 5 Simple E-Commerce Strategies that can create BIG RESULTS in your E-Commerce Business
CLICK HERE to Connect with Sarah on Facebook 
CLICK HERE to Connect with Sarah on Instagram
CLICK HERE to explore Sarah's blog, The Raw Food Mum
CLICK HERE to get your copy and read Russell Brunson's book, Expert Secrets.