Effectively Leading Your Salon's Team and Connecting with Your Community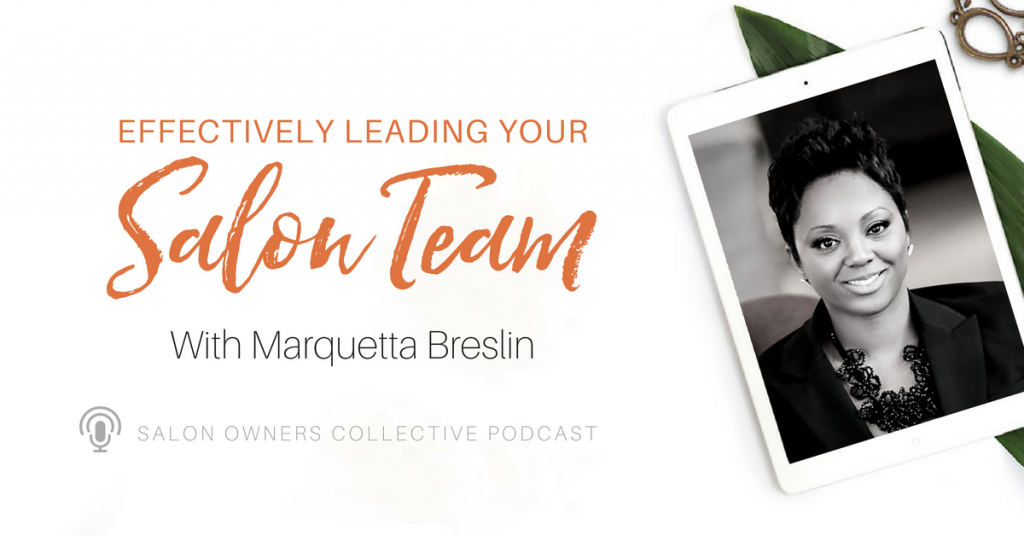 Are you in the process of growing your salon and stepping into the role of owner by scaling your team? If so, you're going to love today's insights from our guest Marquetta Breslin aka the Million Dollar Stylist.
In today's episode of the Salon Owners Collective podcast, she shares her story of how she began her career in styling and how crafting a simple DVD training has transformed into the world's only lace wig training center as well as the leadership lessons every salon owner should embrace, and the importance of building your salon's platform to connect with your community.
As you listen to our conversation, you'll learn:
The number one thing you need to have to be an effective salon owner and leader

The importance of making your client the hero of the story and shifting out of the "me, me, me" mindset

The 3 P's of growing your salon clientele and why it's critical to diversify your marketing efforts and connect with your community through those 3 P's
RECOMMENDED LINKS
CLICK HERE for Marquetta's Website
CLICK HERE for Marquetta's Book
CLICK HERE for Marquetta's Podcast
CLICK HERE for Marquetta's next LIVE Event