Building the Foundation of Your Salon Brand Strategy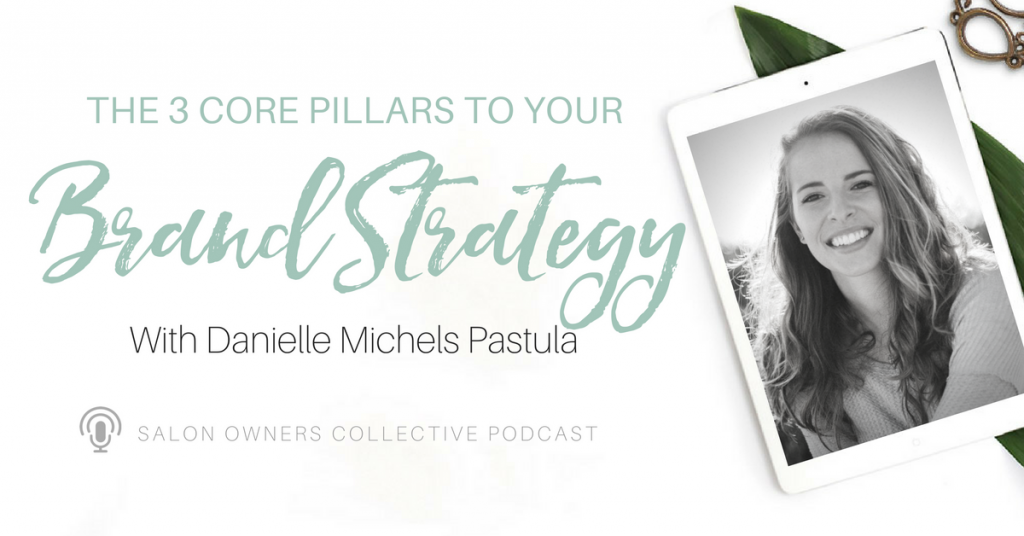 When we think of consistently drawing in new clients for our salon, we often turn to see if what we're doing in our marketing efforts is effective.
However, marketing stems from strong messaging, and messaging is rooted in a clear brand strategy. So, if your salon brand strategy isn't clear, it's not going to speak to the ideal clients you want in your salon.
In today's episode of the Salon Owners Collective podcast, I'm chatting with Danielle Pastula, strategist and digital marketer at Root to Petal Creative, as we break down the three layers of your salon brand strategy what you need to be crystal clear on to craft marketing messages and campaigns that provide you with a healthy return on your investment.
In this episode you'll learn:
What a brand is and what it isn't, plus how it plays into and connects with your overall marketing plan for your salon
Why understanding both you and your clients is critical for creating an environment and an experience that captures attention and creates loyalty
How to navigate setting yourself apart from the competition, both in the industry and locally, so that your clients always have the easiest decision choosing to book with you
RECOMMENDED LINKS