Roles, Responsibilities & Attributes of a Salon CEO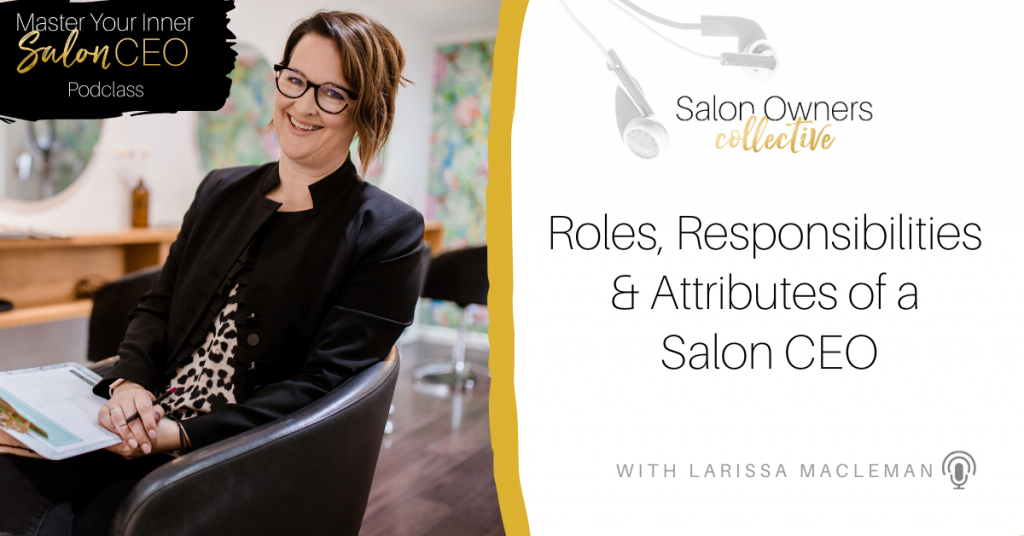 The first episode of my Master Your Inner CEO Podclass Series STARTS NOW…
2019 is OVER. Now's the time to step up.
You're the CEO of your business, and that means everything starts, and everything ends, with you. If your business isn't performing as well as you'd hoped… it's time to look in the mirror.
Ask yourself: "what could I be doing better?"
I want to help you really nail the role of CEO this year, and every year after that. Learn how to Master Your Inner Salon CEO and then live a life of Freedom & Profit. 
In this episode, I will show you the critical things you need to know to Master your Inner CEO and ultimately master the art of Salon Success.
Learn how to achieve SUCCESS without sacrificing your sanity and time with your family. Life is too short to live it overworked, underpaid, stressed and overwhelmed… so it's clear to me that the first thing to master- if you want to have any hope of making a change and growing- is mastering yourself. 
CLICK HERE to find out more about my Salon Mastery program NOW 

Grab the Roles, Responsibilites & Attributes of a CEO Planner by CLICKING HERE– I'll send it to you via messenger