Riding the Roller Coaster of Life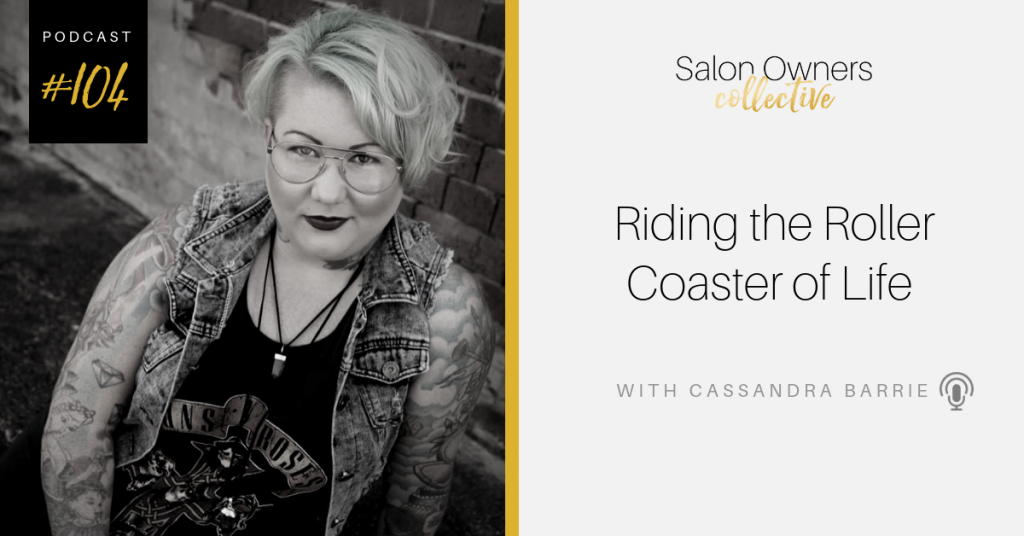 Life can be a strange roller coaster, and sometimes you just need to ride it and take it for all its worth.
In this episode i'm chatting with Salon Owner & Business Mentor, Cassandra Barrie.
She shares her life insights and experiences within the industry, as well as deep diving into personal life lessons that she has overcome.
She touches on:
The Need to ask for Help
Being Self Sufficient
Letting go of Control
Learning Lessons
Just Fu*ken Do It
RECOMMENDED LINKS
CLICK HERE to check out Cassanrda on Facebook
CLICK HERE to join Badass Boss and Cass Barrie Facebook Group
CLICK HERE to Chat with Diamond Cut SalonBot Messenger – Meet Dixie
CLICK HERE to join the Secret Salon Owners Society
CLICK HERE to join Coffee With Carissa
CLICK HERE to check out the Salon Owners Collective HUB
CLICK HERE to find out more about SalonBot