Reflecting on 2021: The Year the Salon Industry Changed Forever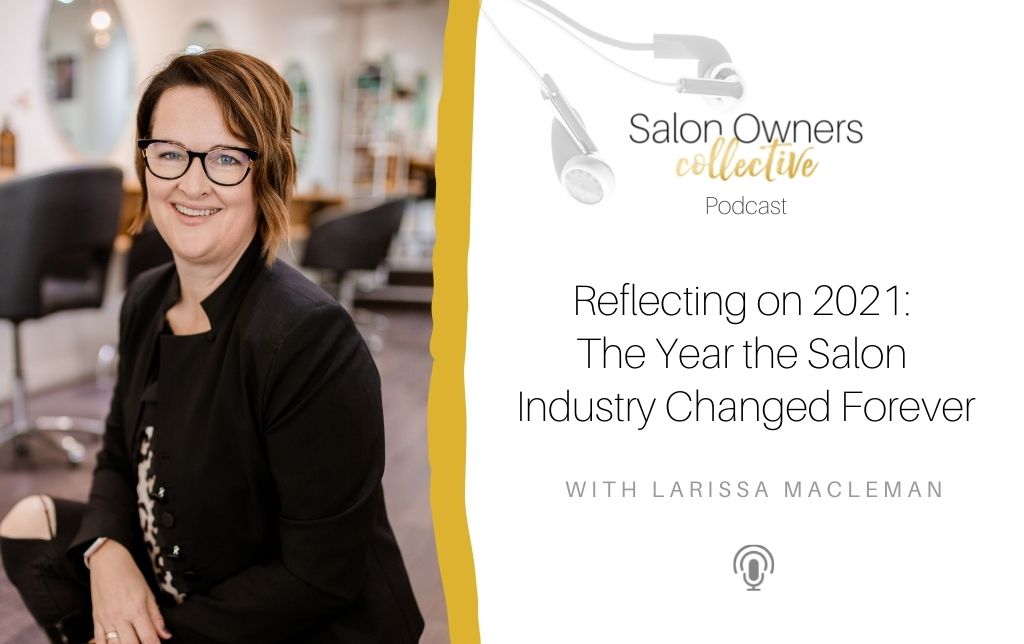 Last year, you thought you had seen it all. 
You headed into 2021 hopeful, excited for a fresh start and to achieve big plans that had been put on hold. Salons started to reopen and we saw clients coming back through our doors. It felt like everything was slowly returning to normal. 
However, we were in for a rude awakening! I think we all came to realise that our old "normal" was no longer. COVID is still lurking, and we had to start adjusting to this "new normal". Even now, Salons across the world are still experiencing lockdowns and restrictions around vaccinations, and not knowing when it will end… or if it ever will! Will we ever get used to this constant feeling of limbo? 
As a Salon Owner, you have had to get creative in finding new ways to generate income in 2021. Unsurprisingly, team was (and still is) a huge focus throughout the past year. I don't think this will ever change in our industry. 
It has been stressful, to say the least. But now things are starting to look up! Whilst we are facing new challenges when it comes to vaccination guidelines, we have at least turned a corner.
In saying this, I want to take this opportunity to reflect on the most popular and most downloaded podcast episodes of 2021… and I know you'll find them super valuable, so you can head into 2022 with confidence and direction!
Let's move forward into a new year, ready to have consistent business and clients (fingers crossed!) and focus on growing our Salons to be the best they can be!
Here are three reasons why you should listen to the full episode:
Key takeaways and tips will ensure you start off 2022 strong!

Learn my secrets to getting through a tough year

How to look after yourself and your team with my insider tips
Inner Salon CEO Snapshot:
CLICK HERE to get your hands on it
Let's chat…
I'd like to chat with you a bit more about your business and how I may be able to help you. Just click here to jump over into messenger & chat!
Resources:
CLICK HERE to join the Profitable & Successful Salon Owners Facebook Group