Promotional Packages to Fill Your Salon's White Space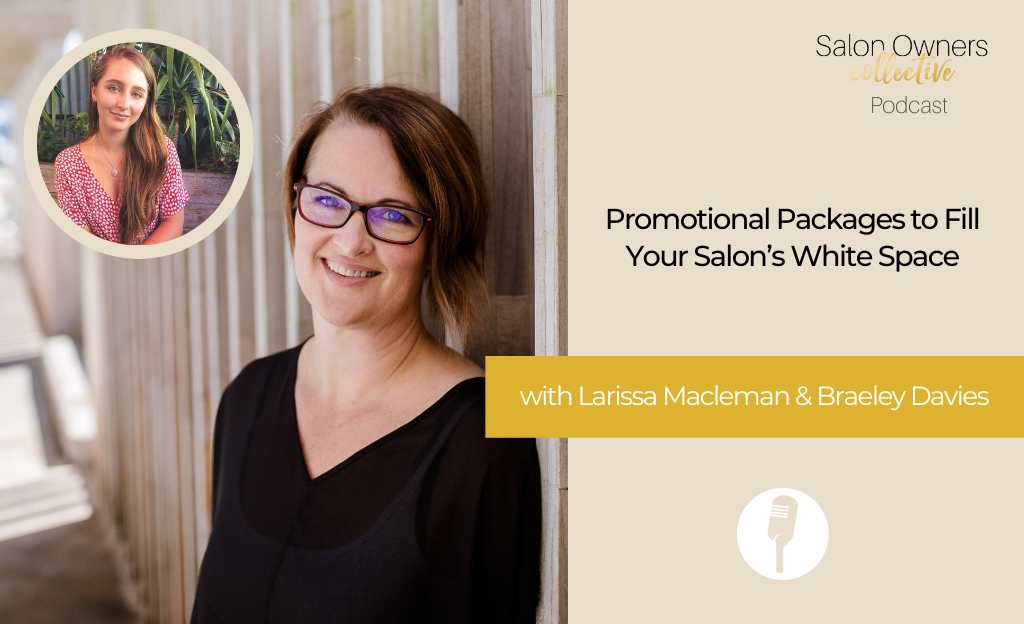 You want your Salon humming all year round, and your team hitting their targets (get them working productively!), right?
The fewer quiet periods, the better for your Salon's sales… 
and we all know the saying "busy is better than bored". 
But a lot of Salon Owners have no idea how to fill this white space. How can you easily fill the gaps that your team have…?
In this episode, we are going to dive into two types of 'client offers' that are proven to fill up White-Space & book out your team during quiet times OR dips in appointments to continue to grow sales, without discounting
Client promotional offers and packages are the answer.
This episode is a actually Mini-Workshop from our Salon Mastery Coaching Program.

Myself & Braeley, our Marketing Coach share real-life examples of Salon offers and break down the reason these types of promotions work!
I can't wait to bring you into the world of easy-white-space-filling offers! It's a game-changer for Salon growth….
Here are three reasons why you should listen to the full episode:
How promotional offers are a game-changer for your Salon's marketing

Discover our two proven client promotional offers that will get more clients through your door and your team busy. 

How to keep busy in your Salon all year round… 
Salon Business Plan
CLICK HERE to grab a copy of our Business Plan 
Let's chat…
I'd like to chat with you a bit more about your business and how I may be able to help you. Just click here to jump over into messenger & chat!
Resources:

CLICK HERE to join the Profitable & Successful Salon Owners Facebook Group