3 Ways to Optimise your Client Experience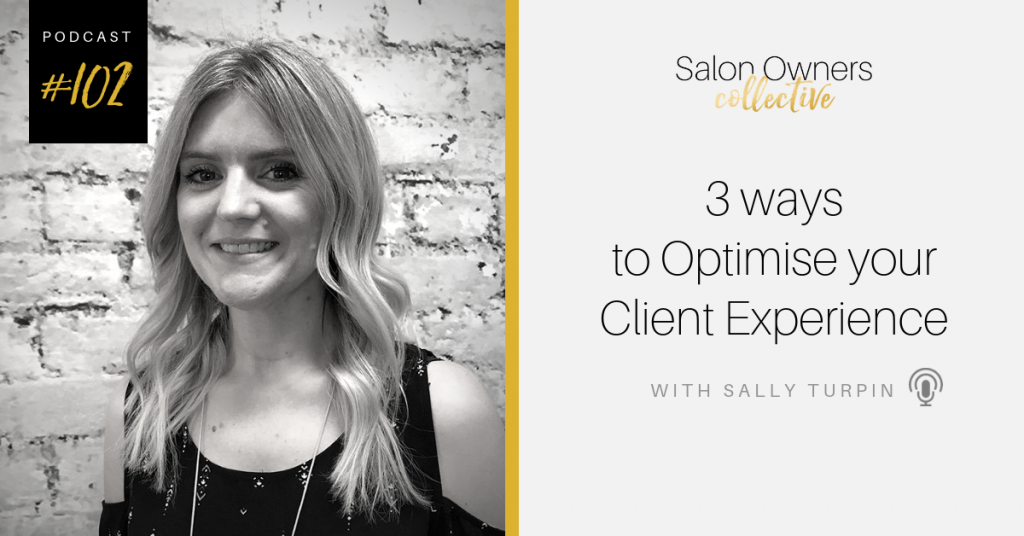 Podcast: Play in new window | Download
Details that might seem minor can have a make-or-break effect on client retention. But creating a great client experience doesn't have to be complicated.
Today's guest has done an amazing job of determining what your clients are really wanting and how to deliver. Join me as I talk with Sally Turpin, operations manager at Salon Pay, all about the 3 tips to optimising your client experience.   
With years of client experience and knowing the ins and outs of how clients react to certain tactics, Sally has great insights into how we can leverage aspects like language and business culture.
As you listen to our conversation, you'll learn:
Giving Clients Opportunities

Exploring different ways of selling

Solving  Issues

Business Culture
RECOMMENDED LINKS
CLICK HERE for more information about Salon Pay
CLICK HERE to join the Secret Salon Society Facebook Group
CLICK HERE to view Sally's personal Facebook Page