"There's No Point F*ck*ng Around," and Other Advice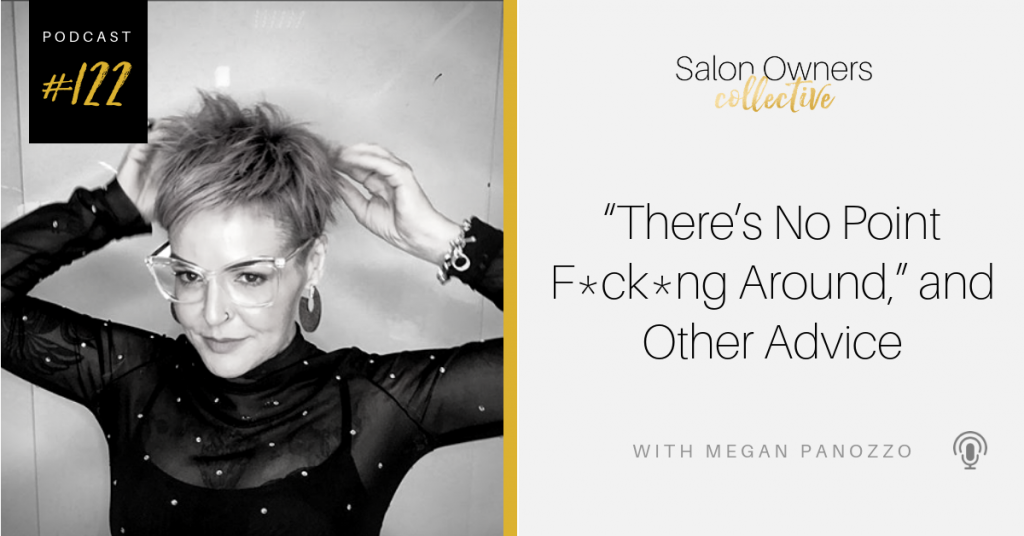 Would you like to be called "Hairdresser of the Year" someday? For Megan Panozzo, the chance to win this coveted award was too much for her to pass up on. Once Megan had set her mind on winning the award, she wasn't letting anything get in her way,
Now, a couple of weeks after being named South Australian Hairdresser of the Year 2019, Megan wants to share some of her amazing advice with you. She covers everything from team dynamics to spreadsheets, and client interactions.
In our chat, Megan covers the key, fundamental changes that she has implemented in her Salon so that it doesn't fall apart in her absence, and so that her team and herself are held accountable for the Business to succeed.
Megan will cover some simple steps you can use so that your team can get more involved in the business side of things, and how to make this more interesting for them.
Because, after all, there's no point f*ck*ng around.
In this episode you'll hear about:
How to get your team involved in the business side of things
Managing people vs. Managing numbers
Ways to hold ensure both yourself and your team stays accountable
The importance of a self-sufficient team
Why detailed consultations with clients can be so effective
Reasons why you should be transparent with your team
Recommended Links
CLICK HERE to check out Jen Sincero's You're a Badass at Making Money on Audible
CLICK HERE to listen to Without Fail by Gimlet Media
CLICK HERE for Megan on Instagram
CLICK HERE to check out In Awe Salon on Instagram