New Level, New Devil, Kalene's way to Success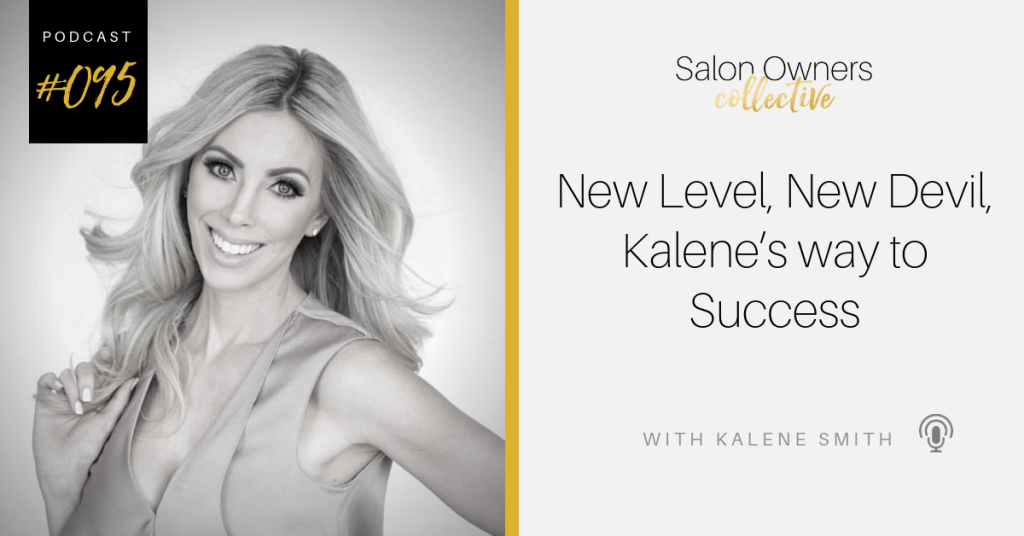 Everytime you level up in your business venture there is always something around the corner that will stop you in your tracks.
On this episode of the Salon Owners Collective Podcast, we're joined by Kalene Smith, the founder of Tousled Blow Dry Bar, and creator of The Gorgeous Strength Summit event.
She explains, no matter where we are in our journeys there is always overwhelm roadblocks and hamster wheels to push through. Her 3 steps to success is what keeps her ahead and overcoming those barriers.  
In this episode you will learn: 
How to be hyper aware of overwhelm before it occurs

Jumping off the hamster wheel when it comes to decisions

Meteors and why you need one (even when you think can't afford it)  

Slow growth over rapid success

A full proof interview technique

New level, new devil
RECOMMENDED LINKS
CLICK HERE to check out Kalene's Blow Dry Bar
CLICK HERE for Salon Success Show with Kalene Smith
CLICK HERE for the Love of Money with Chris HarderStart with why – Simon Sinek
CLICK HERE for recommended book Traction: Get A Grip On Your Business – Gino Wickman
CLICK HERE for recommended book Breaking the Habit of being Yourself – Joe Dispenza