Breaking Through Mental Barriers in Business and Life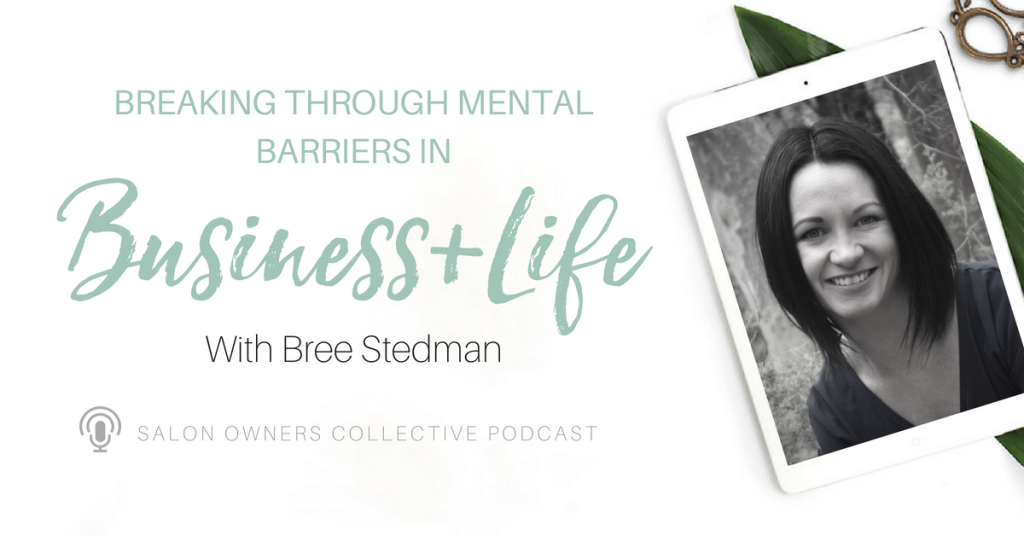 Feel like the saying "fake it 'til you make it" is your guiding directional and business and life? Then it's time for a shift in your self-talk.
On this episode of the Salon Owners Collective podcast, we're joined by Bree Stedman, the Female Head Talk Expert and founder of the program and podcast, as well as the author of the same-titled book, Own Your BS.
As she explains, no matter where we are in our journeys as women, and especially as business owners, we all come up against negative self-talk. Of course, this kind of talk doesn't do anything to help propel us toward our success but instead stands in our way acting as a barrier to the life and business we truly desire.
In this episode you'll learn:
How to identify your negative head talk and where it's coming from

Why it's crucial that we track our unique feminine cycles to recognize when we are best equipped to handle specific challenges, tasks, and decisions in our businesses

A go-to strategy for harnessing, regaining control and releasing any emotion inhibiting you from have the experience or clarity you desire

What it looks and sounds like to call yourself out on your own BS
RECOMMENDED LINKS
CLICK HERE for Bree's Website
CLICK HERE for Bree's Resources
CLICK HERE for Bree's Recommended Book