Mastering the Next Generation of Hair Stylists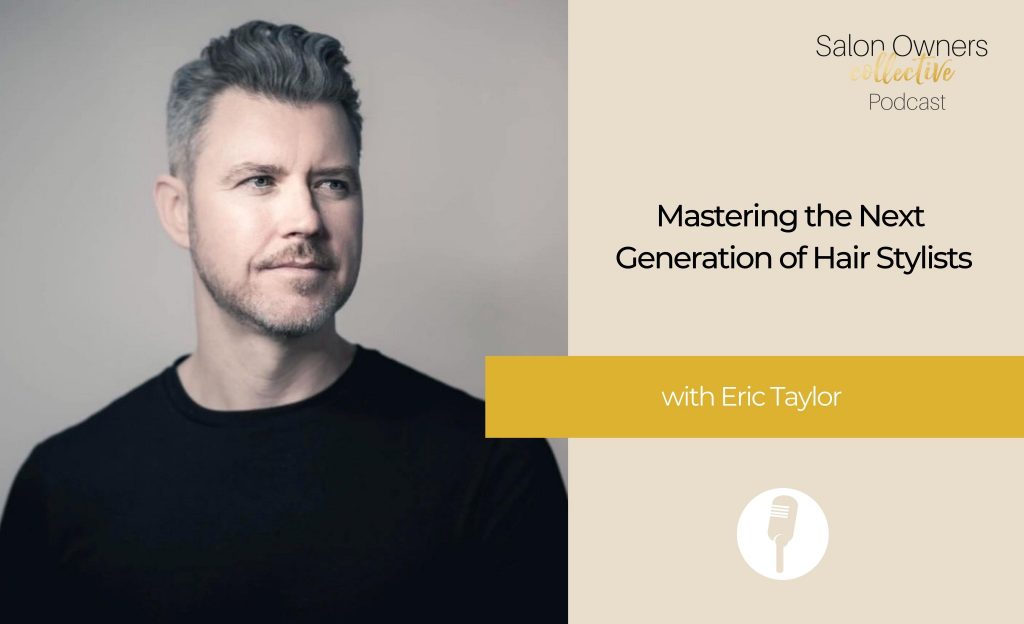 The Hair & Beauty industry is forever evolving. 
Between a new generation of stylists and lifestyle changes, social media taking over our lives & clients demanding more from a client experience, Salon Owners are left wondering what's next.
It can feel like you're a soldier going into battle, putting out fire after fire with your team,
Then when you get home from the salon, instead of switching off, you have to spend your limited spare time looking for new team members, creating short, entertaining videos to keep your brand relevant, and brainstorming ways to provide a seamless client experience, 
It's no wonder that Salon Owners end up burned out and overwhelmed! It's a battlefield out there. How can you navigate your ever-changing team, clientele, and social media landscape? 
If there is anyone who knows how to tackle and navigate this generation of stylists and clients, it's Eric Taylor. With over 18 years in the industry, Eric is the Founder and CEO of Salon Republic, and sits on the industry board in California. 
Today, Eric is going to share with you his entrepreneurial secret to running a profitable Salon business, and managing the highs and lows of the industry, especially when it comes to your team.

Let's dive into the episode and hear what Eric has to say… 
Here are three reasons why you should listen to the full episode:
Uncover the secrets about the latest generation of stylists

Discover how to manage and run a successful team

Learn the latest industry trends of the Hair & Beauty Industry 
Inner Salon CEO Snapshot
CLICK HERE to get your hands on it
Let's chat…
I'd like to chat with you a bit more about your business and how I may be able to help you. Just click here to jump over into messenger & chat!
Resources:
CLICK HERE to join the Profitable & Successful Salon Owners Facebook Group
CLICK HERE to follow Eric on Instagram
CLICK HERE to check out The Hair Game Podcast
CLICK HERE to check out Salon Republic